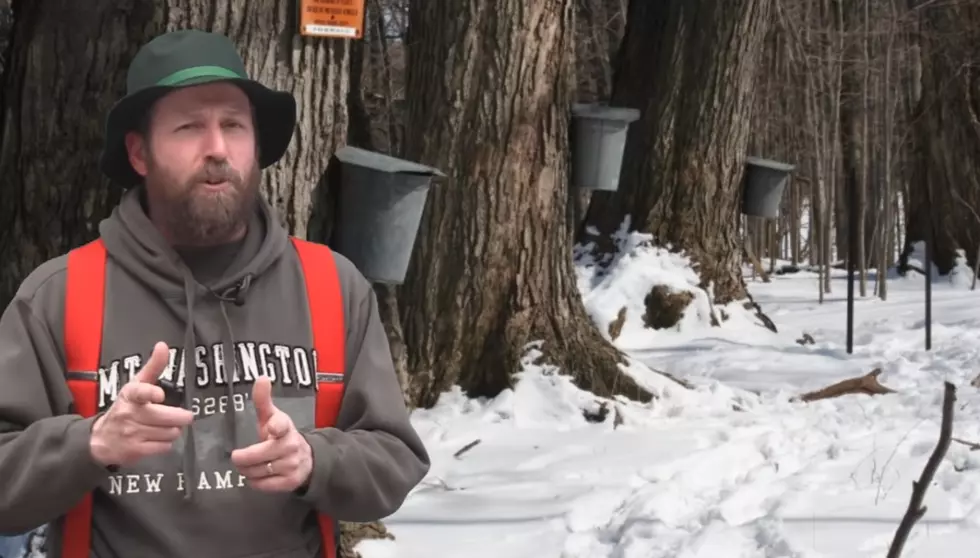 Hillbilly Weatherman Says We'll Get An Early Spring [NSFW]
YouTube
The Hillbilly Weatherman is saying goodbye to February with forecast full of rain, wind snow, and f-bombs. He reminds us in this new report to get out up north where there's still snow if you enjoy the current season because, "this winter's f-in' leavin' us fast".
He also predicts that "we're in for early spring this year" claiming to be the first to say so. Maybe you are like the Hillbilly and "really don't give a f*ck".
He says right off the bat in the beginning of the video something I believe has also come out my mouth more than once.  "The older I get, the less snow I care to see." Amen to that from us that have been through tough New England winters year after year.
Anyhow, here we go with the latest weather from our favorite thing about that comes with this sh*tty time. Ladies and gentlemen of Blimpville. From Francistown, New Hampshire, the very funny "straight and to the point" news of what to expect from the skies above from THE HILLBILLY WEATHERMAN