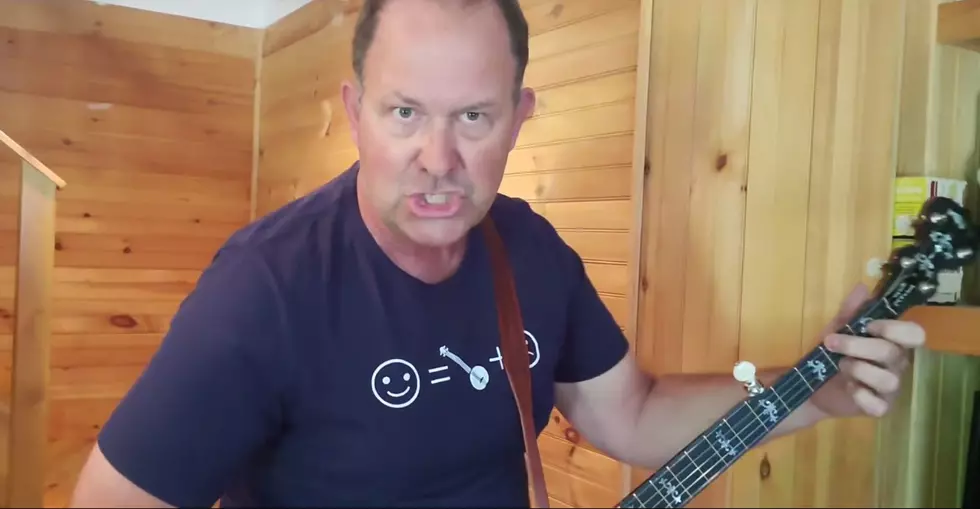 Jackson NH Police Chief Sings "Please Don't S—t In the River"
Chris Perley via Facebook
Apparently, Old Orchard Beach a couple years ago and more recently Long Lake in Naples weren't the only places around here that had a poop problem over the summer.
It seems that our friends in the Mount Washington Valley region of New Hampshire were also subjected to nasty incidents of peeing and pooping in the waters of the beautiful Saco River.
Here comes Chris Perley of North Conway to mull over a rough summer in the region with a funny folk song he wrote called "The Ballad of the Saco River".
We love how he tells the story while playing some damn fine banjo warning tourists and anybody else inclined to do such a vile thing, to cut the shit if they ever come back to visit.
What the hell is wrong with people that they would do such a thing in a place where people boat, fish, swim and enjoy the gorgeous vistas!
And those offending guests who think it's okay to relieve themselves in the Saco River had better listen to him. You see, this talented local musician is also the Chief of Police for Jackson, New Hampshire.
Yes, he has a great sense of humor to write and perform a song like this. But remember. Chris Perley is the Chief and he friggin' means it when he sings, "please don't shit in the river".
10 Maine and New Hampshire Spots You Have to Visit