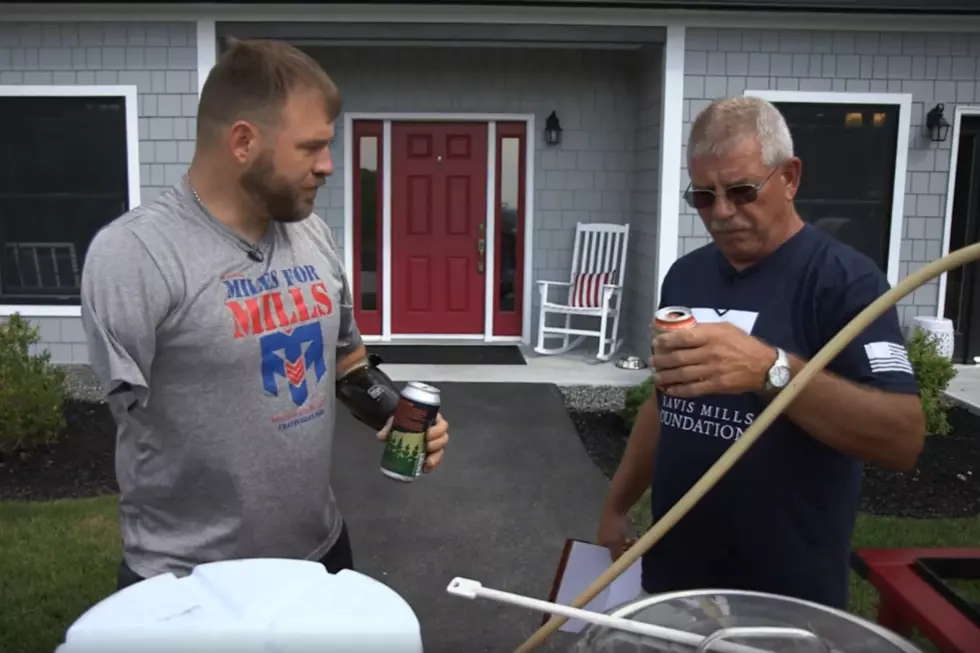 Maine's Baxter Brewing and Travis Mills Team for "Limb-It-Less" Ale
Facebook
According to our friends Cre8iv Company's Facebook page, the brewing begins today at Baxter in Lewiston for a new beer in honor of Travis Mills.
Check out this wicked fun video with our hero and his dad, attempting to do a little advance work on the product in the front yard. Travis' self-deprecating humor is the best.
Thanks to Cre8tiv for the vid. We look forward to hoisting a pint real soon!