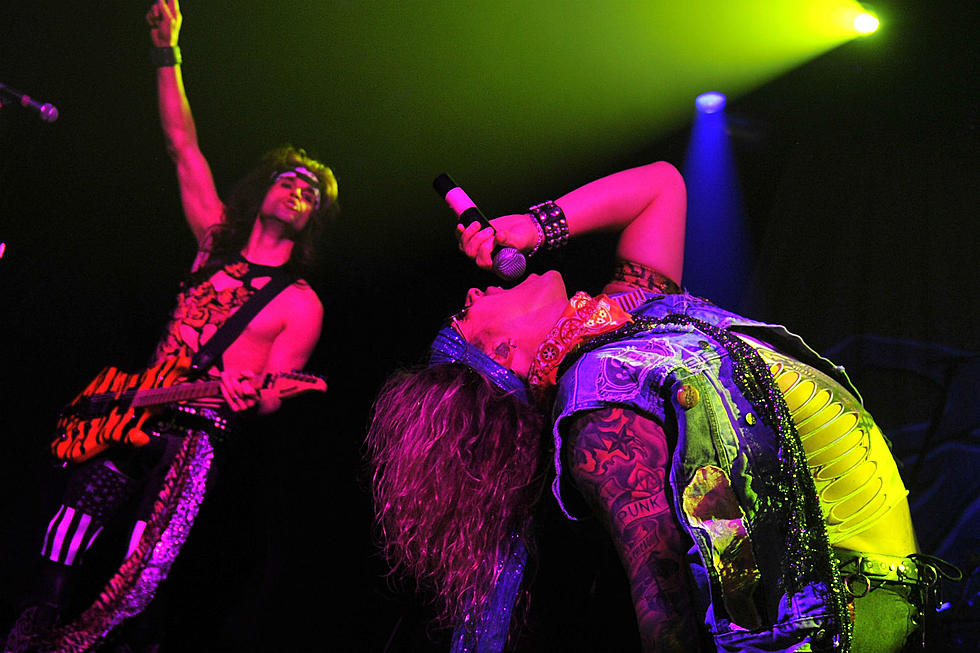 Steel Panther Will Be Blowing Into Portland, Tix On Sale Friday
Getty Images
Glam Metal rockers, Steel Panther will bring their dirty, dirty live show to the State Theatre in Portland on October 20th. Tickets go on sale Friday, July 19th at 10am.
The totally non-PC party band is releasing a new album, "Heavy Metal Rules", on September 27th. Look forward to ten trashy treats:
Zebraman
All I Wanna Do Is F*** Myself
Let's Get High Tonight
Always Gonna Be A Ho
I'm Not Your B****
F*** Everybody
Heavy Metal Rules
Sneaky Little B****
Gods of Pussy
I Ain't Buying What Your Selling
Such treasures, so many asterisks. If you are unfamiliar with Steel Panther, I'll try to explain...they spoof the least attractive traits of 80's Hair Metal. They are misogynistic, profane, completely politically incorrect and hilarious- if you aren't easily offended.
The Aquanet-soaked band members are lead singer, Michael Starr, Drummer, Stix Zadinia, Bassist, Lexxi Foxx and guitarist, Satchel. They are actually really great musicians and viciously shred their way through nasty originals, they pull out anthemic covers to perform with special guests.
Tickets to the October show will sell out quickly, this band has a huge following and are known for having lots of famous people show up at their gigs. It's a badge of pride to be on stage with Steel Panther. Special guests have included, but are not limited to:
Corey Taylor from Slip Knot, Joey Fatone, Steven Tyler, Kelly Clarkson, Vince Vaughn, Billy Ray Cyrus, Paul Stanley, Pink, Jeremy Renner, Dane Cook, Sebastian Bach, Vince Neal, Fred Durst, Jessica Simpson, Cee Lo, The Dodgers, Cuba Gooding Jr. and lots more.
I hope Anna Kendrick will be in town, I would love to see her sing with Steel Panther!
Steel Panther, October 20th at the State Theatre in Portland. Tickets go on sale Friday morning at 10:00. Get'em soon or cry at home October 20th.