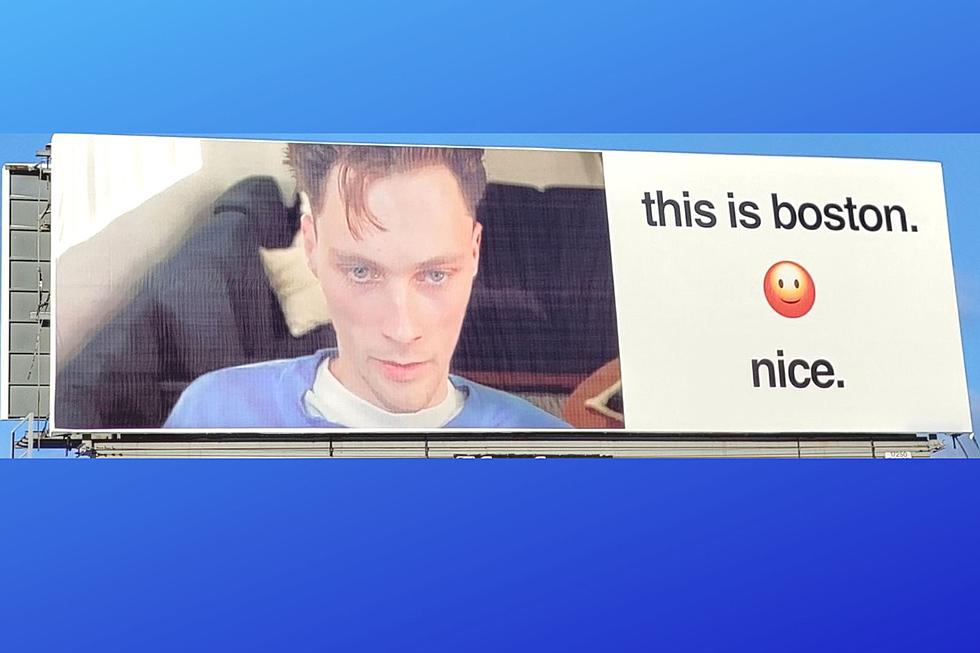 The Guy on This Boston Billboard is Apparently a Big Deal
OnlyinBos via Facebook
It's a billboard right on Brighton Avenue and Linden Street in the Allston neighborhood of Boston, and unless you know, you don't know. I totally didn't know until I asked, and now I know and think it's hilarious.
His name is Trevor Rainbolt. He's originally from Arkansas, was educated in Colorado Springs, and now lives in Los Angeles, so what's the deal with Boston?
He's known as Rainbolt, and has more than two million followers on TikTok for playing a game called GeoGuessr with Google Map's Google Street View.
According to NPR, Rainbolt's fame really took off in the summer of 2022, when he had around 600,000 followers on TikTok for posting videos of himself playing GeoGuessr.  This Google Maps game pulls random, obscure images from around the world using Google Street View, and the player has to guess the location.  Rainbolt is a super sensation whiz kid for identifying locations from anywhere in the world accurately in about a second.
This billboard is the greatest hint ever for other GeoGuessr players, and that was Rainbolt's point of putting it up, according to Yahoo.  After all, it says 'This is Boston, Nice' with Rainbolt sitting behind his computer and peering onto the street as if he's guessing the location as Boston.  He hopes one of Google's camera cars snaps a photo.
According to Yahoo, he paid for the billboard himself to help out fellow gamers. However, according to the Boston Globe, Rainbolt was originally going to play a joke on those fellow players.
The initial thought was to put up 'This is Houston' in Boston, so it would just, like, ruin their game. But then I was like, I'll be nice.
This all feels like some a magic trick that Rainbolt figured out and that we'll never truly know. Still, we love to watch because it's fun.
The billboard will only be up through mid-March of 2023.
LOOK: The biggest scams today and how you can protect yourself from them
Inside Amazon: A Detailed History of America's Biggest Online Retailer
Stacker
compiled a list of key moments in Amazon's history and its current business from a variety of sources. Here's a look at the events that turned an online bookstore into a global conglomerate and a self-made entrepreneur into the world's second-richest man.