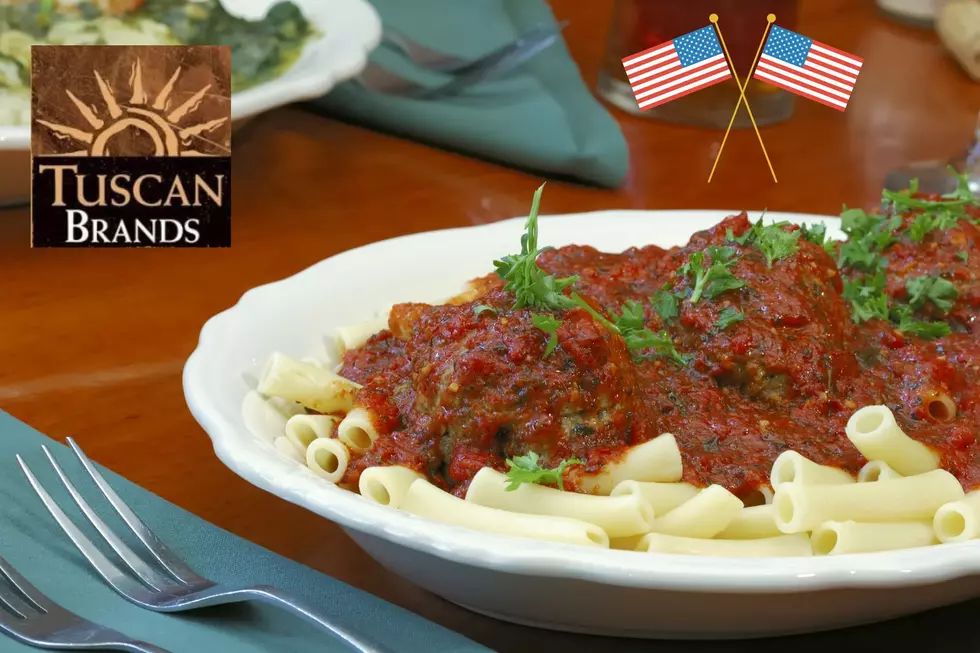 Tuscan Brand Restaurants Serve Free Italian Feast for Veterans and Their Families
Canva
Every year, Tuscan Kitchen opens their doors to Veterans and a guest to enjoy an Italian feast for Veterans day. It is their way of saying "Thank you for your service". Since 2010, Tuscan Brands has served over fifteen thousand Veterans. They are proud to continue the tradition this year and serve an estimated 4,000 Veterans.
On Friday, November 11, Tuscan Kitchen, Tuscan Sea Grill & Bar, and Toscana Italian Chop House & Wine Bar will be serving a family style meal to veterans and their guest from 11am to 4pm.
Veterans that live in the town/city of each of the Tuscan Brands Restaurants are invited to join other heroic patrons and their guest for a scratch made, family style meal. Guests can expect a traditional Italian feast starting with Tuscan Kitchen's signature Penne Bolognese (YUM!). For the second course, patrons will enjoy a Roast Pork Tenderloin paired with Yukon gold mashed potatoes and roasted carrots. Lastly, for dessert they'll enjoy a freshly baked cookie and Italian dark roasted coffee.
Veterans and their guest can RSVP by calling the restaurant located in the town they reside in, or online here.
The following locations will be participating:
Tuscan Kitchen, Salem, NH  | 603.952.4875
Tuscan Kitchen, Burlington, MA | 781.229.0300
Tuscan Kitchen, Boston, MA  | 617.303.7300
Tuscan Sea Grill & Bar, Newburyport, MA  | 978.465.2211
Toscana Italian Chop House & Wine Bar,  Portsmouth, NH | 603.570.3600
Friends of Veterans can feel free to make reservations on behalf of the veteran in their life so they can enjoy this complimentary feast!
Thank you to Tuscan Kitchen for supporting our local Veterans and their families, and as always, thank you to our Veterans for your service.
Former Governor of Massachusetts, Mitt Romney, Lists Home in Utah for Sale
Check out this gorgeous house for sale in Utah by the former Governor of Massachusetts, Mitt Romney.
These 10 New Hampshire Cities Have the Best Downtowns