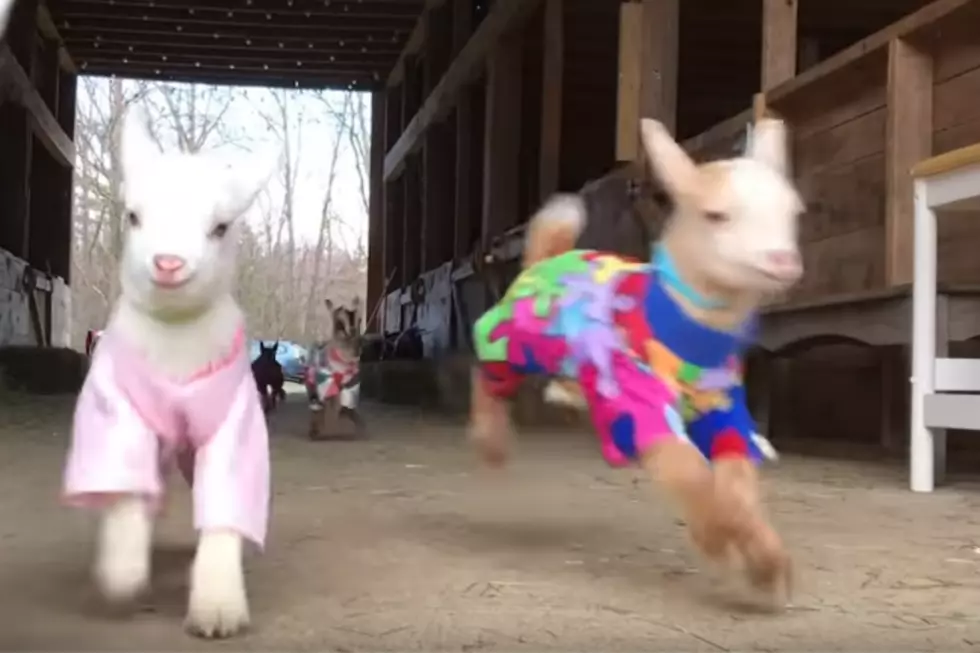 WATCH: A Brand New Adorable Maine Goats in Pajamas Video
YouTube
This is exactly what we all need on a chilly spring monday. Our friends at Sunflower Farm in Cumberland have just released a brand new video of their brand new goat kids in cuddly pjs. These little buddies are so stinkin' cute we can't stand it! And if baby goats alone aren't dahlin' enough for ya, there's a sweet baby girl joining the party too.
According to their YouTube channel,
"We have had 48 Nigerian Dwarf Goat kids born at the farm in the past two weeks. Now they are anywhere from 3 days old to 2 weeks old. They are getting so feisty so today we decided to let most of them out so their mamas could have their morning grain in peace without the kids jumping in their food and we had a fun pajama party."