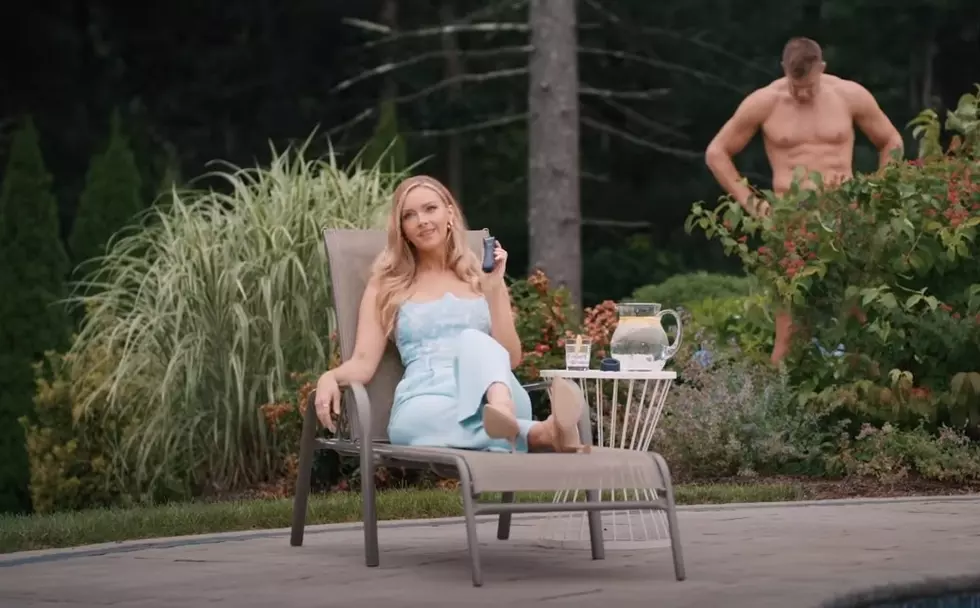 Watch Gronk And Camille In Hilarious New Manscaped Commercials
YouTube
Even though he left us for Tampa and joined Tom Brady, we still love Rob Gronkowski. Our favorite tight end from the Patriots is now our favorite tight end on the Buccaneers.
We've been lucky to cheer for him here in New England for many years. He's not our favorite just because he's great player and an amazing athlete.
Gronkowski is also our favorite cause he's friggin' riot. On and off the field, he delights us with his goofy, gronky sense of humor. He's a one-man party machine always ready for laughs and good times.
Gronk is also a man who apparently keeps up on personal grooming by "trimming the hedges".
He has recently starred in a couple of wicked funny commercials along with his girlfriend Camille Kostek. You may recognize her from her work in Sports Illustrated. Camille was on the cover of the swimsuit issue in 2019.
Last month, the first commercial for Manscaped was released. If you aren't familiar with this brand of personal shaver I can tell you as a customer myself, it does the job and very importantly it has never cut me.
Now I love my Manscaped shaver even more knowing that it's also Gronk approved.
In the first commercial, Gronk Can't Find His Balls and asks Camille if she can help him out. They deliver some great double entendre lines by the pool with Gronk standing behind a bush doing some searching.
After some clever suggestive back and forth between the couple, he accomplishes his goal. This is of course, followed by his famous victory spike. 
A new commercial titled Gronk Got Caught Whacking came out this week and it is also hilarious. This time moans of pleasure are heard coming from behind the closed door of the bathroom.
Camille responds by putting her ear to the door wondering what her boyfriend is doing and asking rather assertively, "What is going on in here?"  The the door opens and he delivers his somewhat cheeky and perfectly good explanation of what's happening.
A Look Back at Tom Brady's Six Super Bowl Wins