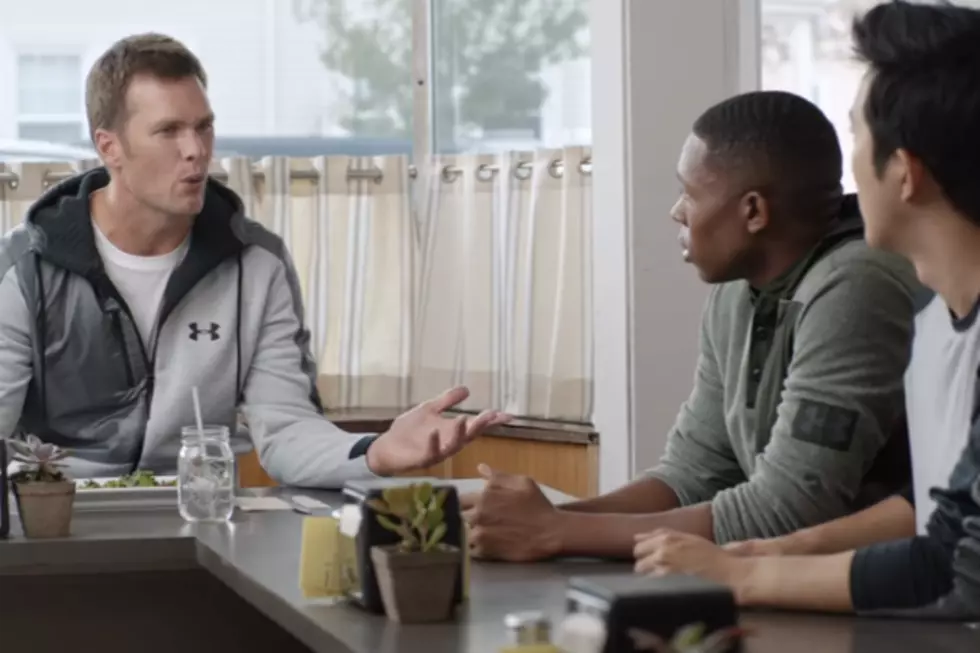 WATCH: New Tom Brady Commercial Is Comedy Gold
YouTube
Tom Brady has finally expressed his feelings about the Deflategate scandal and his suspension in a funny commercial for the Footlocker 'Week of Greatness' sneaker promotion. While TFB doesn't refer directly to the scandal and suspension, we all know exactly what he's talking about.
Here's a couple of Brady's great lines:
"Just because something is great year after year, doesn't mean something is going on."
"It's starts with questions and then questions turn into assumptions and then assumptions turn into, vacations."
We're live from San Francisco this Sunday with Pats Preview starting at 1:30 and the kick-off at 4:30 on 102.9 WBLM!