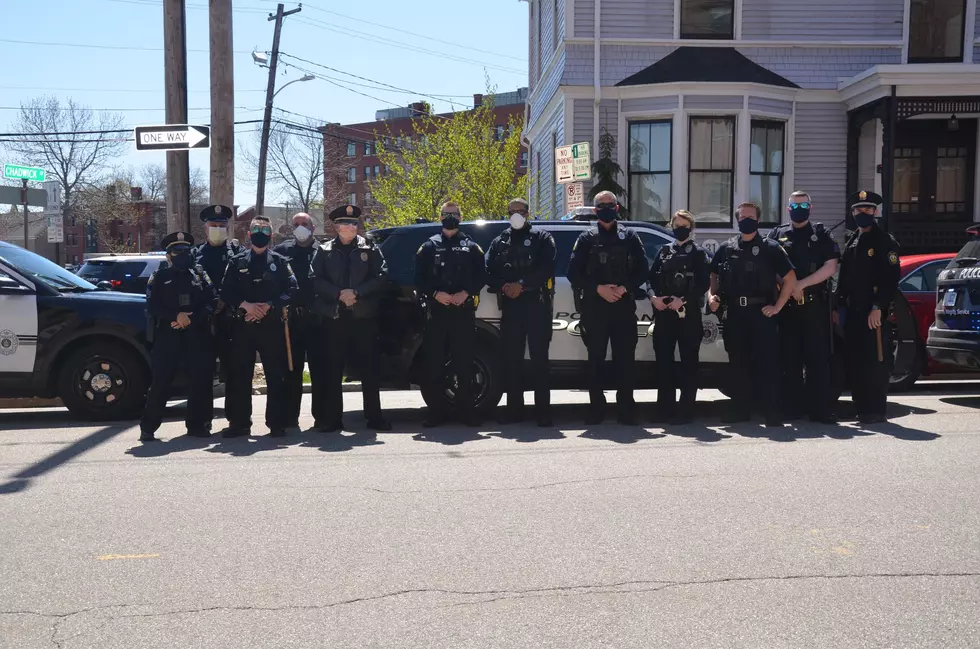 An Open Letter from the Portland Police Department in Wake of George Floyd's Death in Minneapolis
Facebook PPD
The letter is signed by Chief of Police Frank Clark, Officer Les Smith from the Police Benevolent Association, and Sgt. Eric Nevins from the Supervisory Officers' Association.
One part of the letter reads:
As human beings and law enforcement professionals, we are saddened and deeply disturbed by the recent and tragic police-involved fatality in Minneapolis, MN, and the negative impacts such incidents have not only upon the trust of our profession but within our broader communities as well. Our hearts go out to George Floyd's family and friends, and we, like many, are awaiting answers and justice.

 
The letter also highlights that the Portland police have policies and strategies in place to "prevent such a tragedy from happening here" as well as the continuous steps the department goes through to asses and critique those policies and training procedures to "align them with best practices."
They close the letter by thanking the public and letting people know they can rely on their officers to keep treating people with respect and dignity.