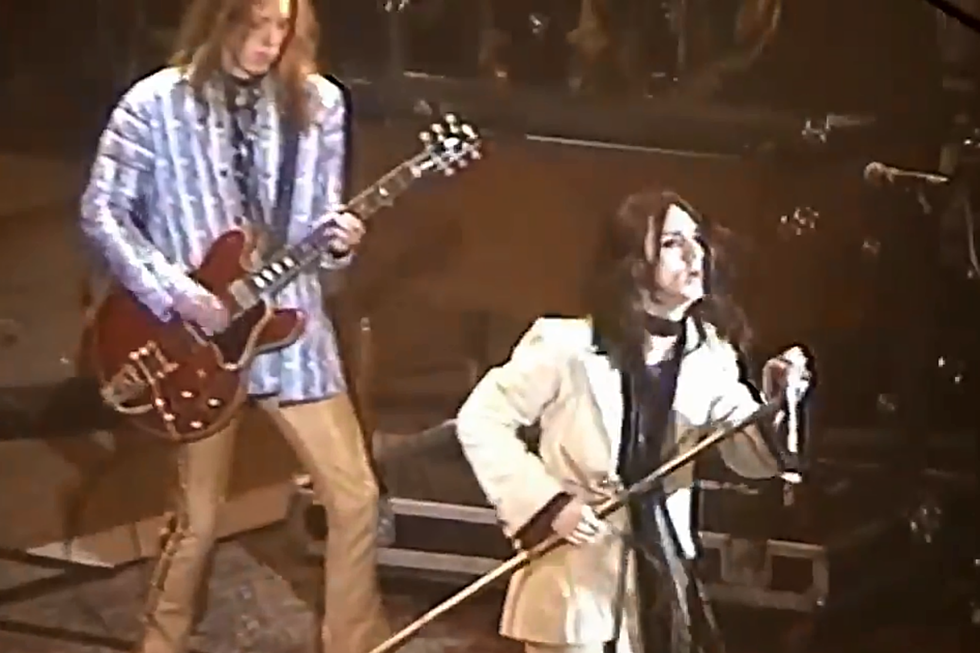 Blimp Time-Hop: Black Crowes One n Only Sell Out Show at CCCC
YouTube
Blimpville has had so many great live Black Crowes memories over the past 3 decades, from the first one at T-Birds in April 1990 to the last ones at the State Theatre in October 2013, for WBLM's 40th Anniversary.
https://youtu.be/DojYjVs12RI
Perhaps the most memorable night with the Black Crowes in Portland happened 26 years ago today.  It was the one and only time they sold out the Civic Center on the High as the Moon tour.  This visit to Maine supported their now classic album, the Southern Harmony and Musical Companion on  April 10, 1993.
The killer line-up was Marc Ford on guitar, Eddie Harsch on keyboards, Johnny Colt on bass, Steve Gorman on drums and of course the brothers, Chris Robinson on vocals and Rich Robinson on guitar.
This was a band at the height of their powers on the live stage.  The Crowes rocked us into oblivion with a 14 song set! With a giant pot leaf banner hanging behind them, they opened with a ferocious No Speak No Slave and ended the night with the big new song of moment, Remedy. We were levitating the whole time!
https://youtu.be/eFt2fKIQ9YM