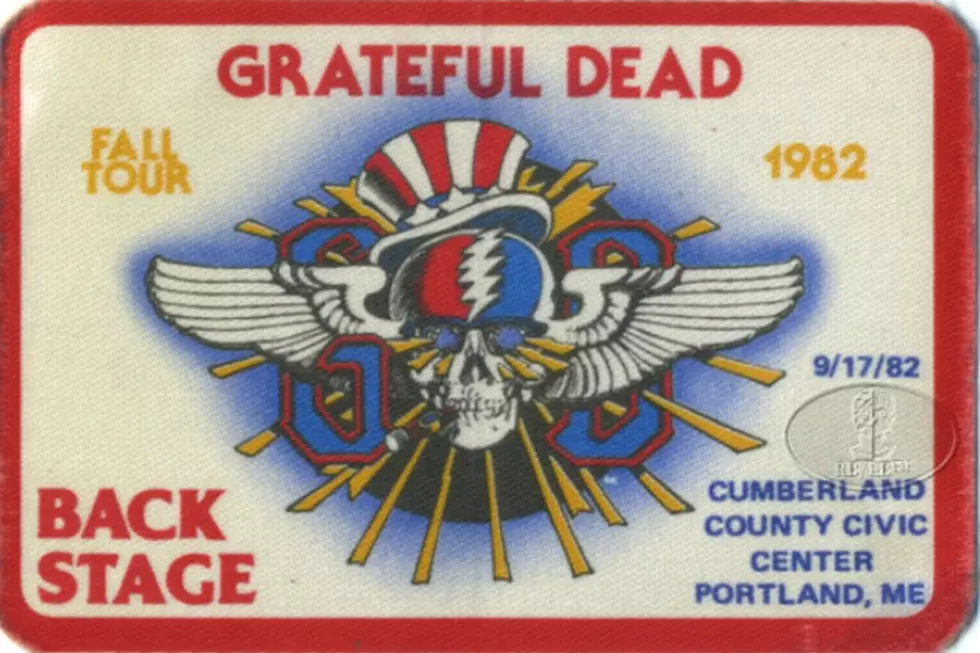 Blimp Time Hop: Dead Play Touch Of Grey In 1982 At Civic Center
mainbrain via ebay
37 years ago today, the good ol' Grateful Dead returned to Blimpville for their 3rd of 8 sold-out shows at the Civic Center from 1979 to 1986.
The Dead had recently released two live double albums. One was an acoustic record called Reckoning, the other was the plugged in Dead Set.
The circus of devotion was back in town on September 17, 1982. That parking lot next to the building formerly known as Brian Boru, was of course transformed into a village called 'Shakedown Street'.
Do you remember that crazy dragon creature sculpture that loomed over the lot behind Montana Burgers too or was that a hallucination?
Here's the Dead's setlist from that night. You'll also notice new songs West L.A. Fadeaway and Throwing Stones on there.
It's very cool that Portland Deadheads got to hear the classic, Touch of Grey almost 5 years before it was recorded.
The tempo was pepped up and they started the second set with that night. You can listen to the Portland recording below.
Touch of Grey was recorded in the studio for 1987's In The Dark.  It went on to be their 1st and only Top 40 hit, going all the way to #9.