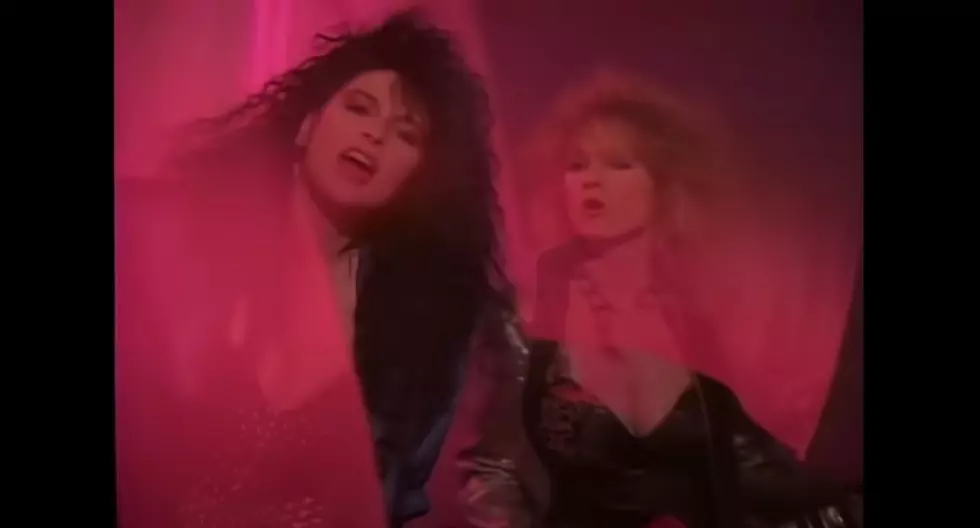 Blimp Time-Hop: Heart Rocks Portland At CCCC In 1986
YouTube
34 years ago today, the lovely Wilson sisters and company made a stop in Portland as they were riding the wave of a huge comeback. 
After moving to their new label Capitol Records in 1985, they released the album Heart. This was definitely the album to put them back on top, going number one and selling five million copies.
It featured the singles: What About Love", "Never", "Nothin' At All" and "These Dreams" (the only single on the album to go to number one, sung by Nancy).
Heart rocked Blimpsters live 7 times from 1978-1986 (all Portland shows and one Augusta show in '85). The concert on May 8, 1986 was their third sold-out show at the Civic Center. They returned in 1987 and 1990. There was also a 1990 summer show at the Ballpark aka SEAPAC in OOB.
Left to Right: Mark Andes/Bass, Denny Carmassi/Drums, Ann Wilson/Vocals, Nancy Wilson Vocals/Guitar, Howard Leese Guitar/Keyboards
Watch the official video for Never and bask in the awesomeness of that incredible puffed up 80s hair!
A while back, the future of Heart became questionable after reports of an assault involving Ann's husband and Nancy's children. Thankfully Ann, Nancy and family are continuing to heal their relationships.
Early last year, they announced they were reuniting for the Love Alive tour. They made two stops in Blimpville last summer, first at the Darling's Waterfront Pavilion in Bangor on July 23 then at Bank of New Hampshire Pavilion in Gilford on July 24.
Ann Wilson rocked Aura in 2018 with a show we will never forget. That voice in that venue made for a perfect night. Her vocal power is like no other.
Check out this fantastic quick fan-shot video of Ann singing Alone.
Toys From the 70s and 80s