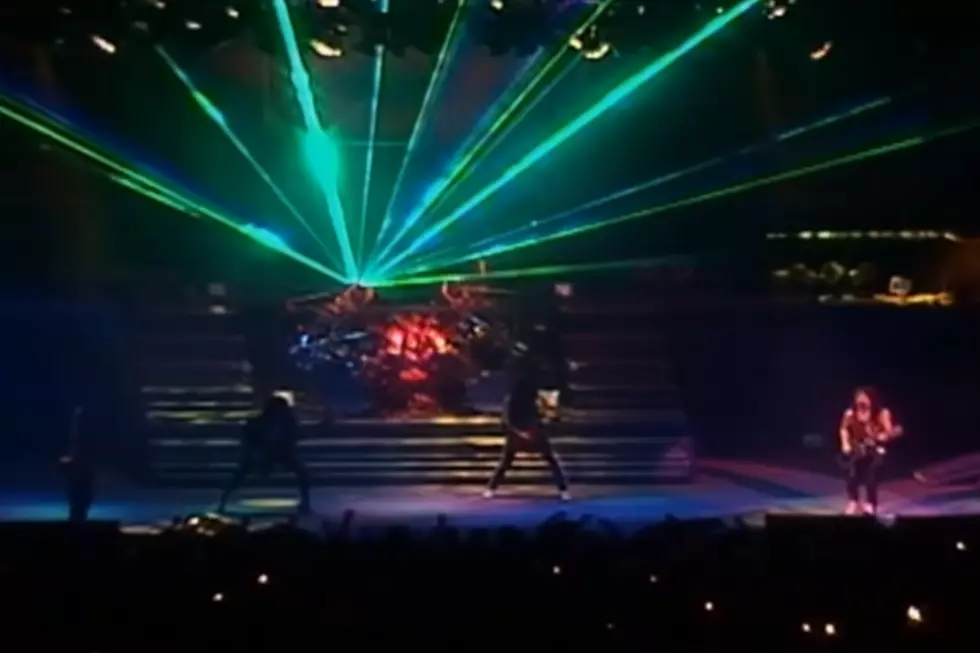 Blimp Time Hop: Kiss At The Civic Center 30 Years Ago
YouTube
30 years ago, KISS brought their Hot in the Shade tour to the Cumberland County Civic Center. It was the 5th time Gene Simmons, Paul Stanley and company rocked Portland, Maine. This era of Kiss featured Bruce Kulick on guitar and Eric Carr on drums. It ended up being Eric's last appearance onstage here.
Sadly, the drummer passed away in November of the following year. His memory remains beloved by true fans to this day, so needless to say this show went down in history as a very special night for the Maine's rock soldiers in the Kiss Army.
This was also the period of no kabuki make-up that started in 1983 and lasted until the reunion of the original line-up (Gene, Paul, Peter & Ace) in 1997.
We remember playing the tracks Hide your Heart, Forever (a Top 10 song Paul Stanley wrote with Michael Bolton BTW), and Rise to It from Hot in the Shade on the Blimp.
Here's a ticket stub from this momentous night at the CCCC on October 25, 1990. Thanks to WBLM weekend warrior Mike Adams for sharing it with us.
Check out the setlist. It's a real nice mix of 1970's Kiss klassics from the original line-up and songs from the "unmasked' Kiss line-up of the 1980s
I recall Beth being the only Kiss song that was a bigger hit single than Forever.
Here it is performed live  in Detroit, 9 days before the Portland show.
While we're at it, why not watch the official video for Forever that we saw 30 years ago on MTV?
It features the rare appearance of a smiley Gene Simmons. That alone is worth seeing.
8 Photos Of Vintage WBLM Memorabilia