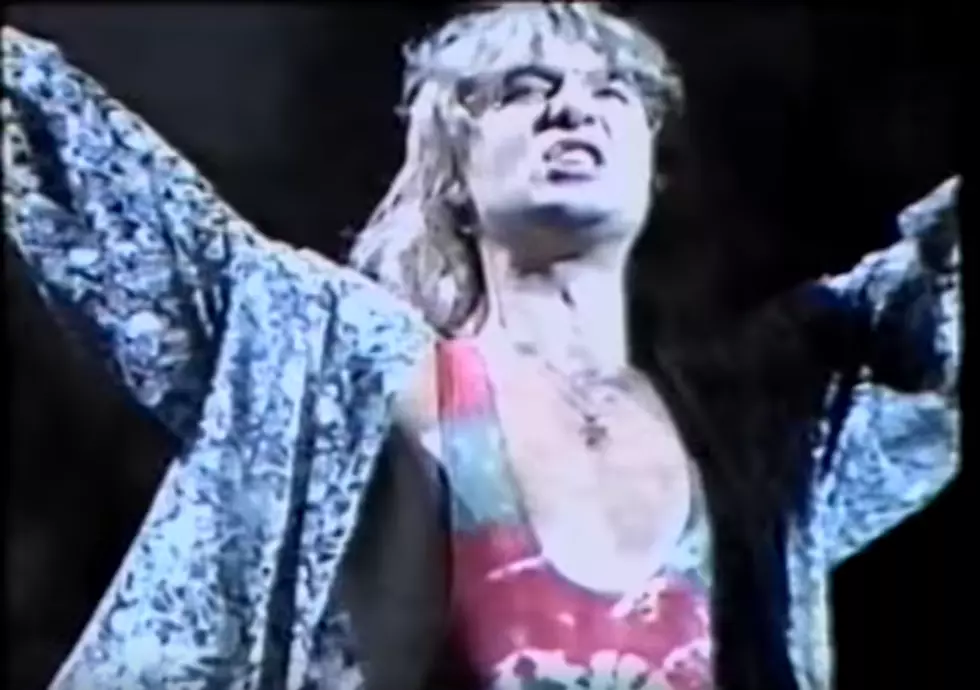 Blimp Time-Hop: 'Let's Get Rocked' With Def Lep At CCCC In 1993
28 years ago today, Def Leppard  asked Portland, "Do you wanna get rocked?"  The answer by roughly 8000 fans was a resounding "F--k yeah!".
Blimpsters filled the Civic Center to capacity on March 31, 1993 for Def Lep's 4th visit to Portland on the Adrenalize tour. 
Even in the new challenging face of the rising popularity of grunge rock the likes of Pearl Jam and Nirvana, our old friends Joe, Rick, Phil and Sav managed to sell-out Portland's biggest venue.
This tour was also the debut appearance of new guitarist, Vivian Campbell (pictured above) formerly of Dio and Whitesnake who now filled the spot left by the late-great Steve Clark. While we're sure the fans in the crowd really missed having Steve in the band, we remember 'the new guy' Vivian being welcomed with a warm roar. He reverently brought the classic licks to us with ferocious authenticity.
Here's the stub courtesy of WBLM DJ Mike Adams. What a price! It was only $20 bucks to get into the show and there were no assigned seats. We stood wherever we could. Those certainly were the days, my furry rock-n-roll friends.
The guys in Def Leppard have been very good to us here in Blimpville over the years. We count a total of 10 shows in Maine from 1981 to 2016. Here's to the hope that we can add to that when it's safe to rock out in a huge sweaty concert crowd again!
Check out the entire setlist including the very cool acoustic medley they did, covering songs by AC/DC, Metallica and the Rolling Stones.
Watch Def Leppard performing the songs Tear It Down from Adrenalize, Women from Hysteria, and Too Late For Love from Pyromania at Nassau Veterans Memorial Coliseum in Uniondale, New York. This concert happened just 5 days before the 1993 Portland appearance.
The 40 Best Cover Songs by Rock Bands
John Travolta's 20-bedroom Mansion Is For Sale In Maine