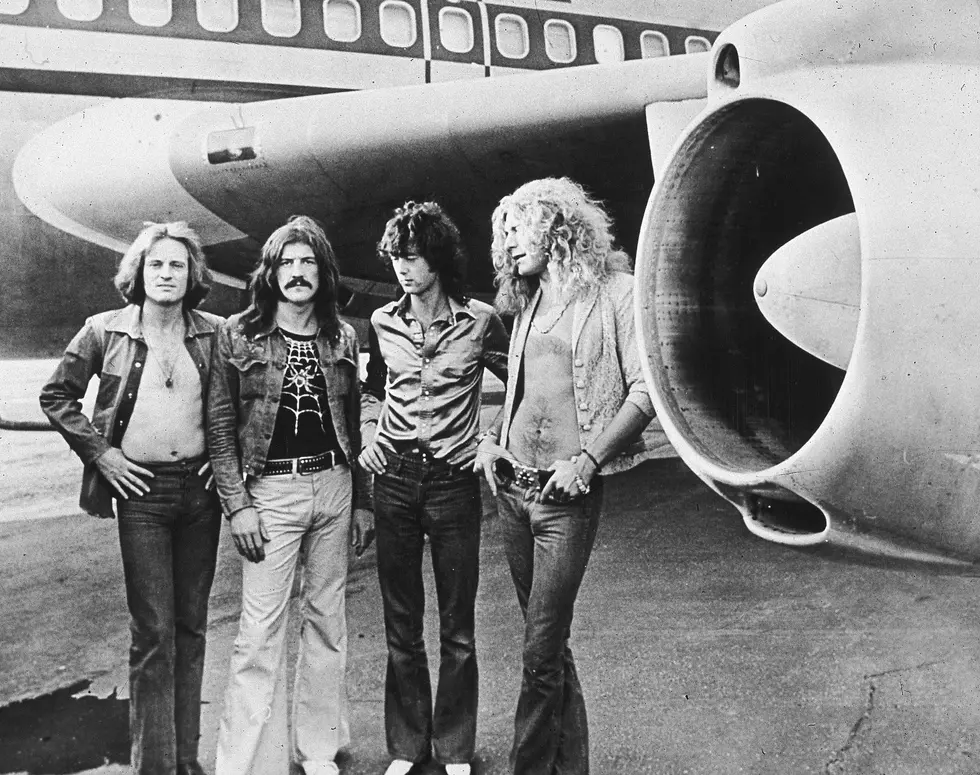 Blimp Time-Hop: Listen To Zeppelin's Pre "Zoso" Live Debut of "Stairway"
Getty Images
Led Zeppelin did something very cool for their British fans 48 years ago today. They kicked off a 12 date 'Thank You' tour on March 5, 1971. Zep went back to the clubs they started out in and gave fans the deal of a 1968 ticket price to show their gratitude for the early believers.
 A coupla bucks to see the mightiest band on the planet at the height of their powers in an intimate setting…yes please! Did you know that Led Zeppelin played the Casino Ballroom in Hampton, NH back in 1969? Click here for more of the story on that historic show.
The first show was in Belfast, Northern Ireland at Ulster Hall. The audience got to hear the live debut of Black Dog, Rock and Roll, Stairway to Heaven, and Going to California that night. Those wicked lucky Zep fans saw them perform these new songs 8 months before the release of the upcoming fourth album that would be released the following November. Wowza!
Let's sweat and groove with this recording of the entire performance from the Belfast show!
Now you're wicked pumped for some live Zep, aren't ya? Well you're in luck! "The American Led Zeppelin", Get The Led Out returns to Aura in Portland on Friday April 26th and tix are on-sale now. 
They were the first band to play Aura when it opened in April of 2017. Blimpsters are still talking about how well they nail the experience of Led Zeppelin. Don't miss them this time!