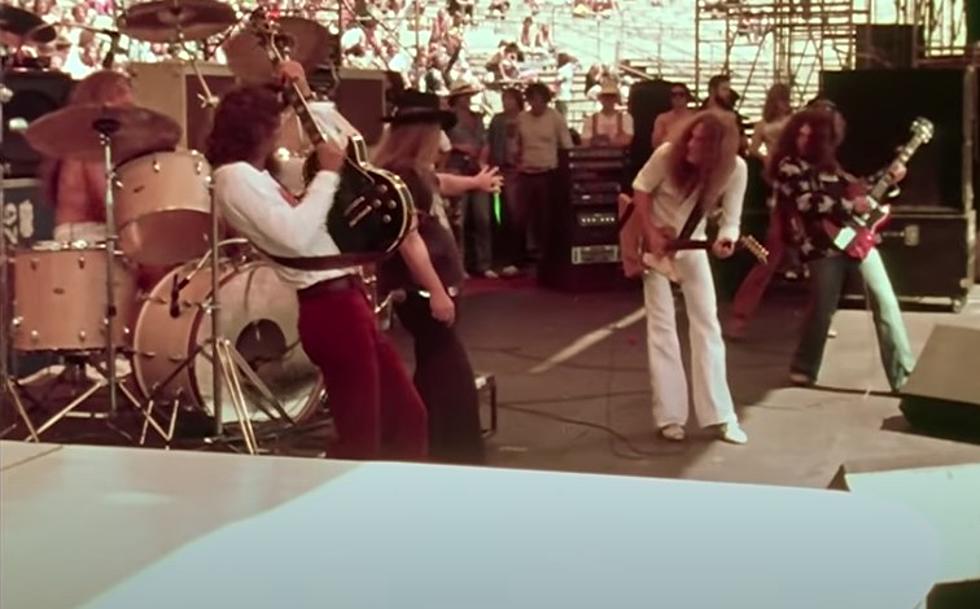 Blimp Time-Hop: Original Skynyrd's One & Only Civic Center Show
YouTube
43 years ago this week, the classic lineup of Lynyrd Skynyrd played the Civic Center for the first and last time.The legendary Southern rockers brought their Gimme Back My Bullets tour to town.
The new album had been out since February of 1976 and WBLM was spinning the title track, Double Trouble and All I Can Do is Write About It.
This show was also bolstered by the popularity of the live album, One More From the Road featuring the addition of guitarist and vocalist, Steve Gaines.
On June 14, 1977, it was the Portland arrival of Ronnie Van Zant and the guitar triple threat of Gary Rossington, Allen Collins, and Steve Gaines along with Billy Powell on keyboards, Leon Wilkinson on bass and Artimus Pyle on drums.
The Cumberland County Civic Center was newly opened for just over 3 months. This was their third Maine appearance with previous visits to Lewiston in 1976 and Bangor in 1974.
And holy sh*t...opening the show that night were Foreigner and .38 Special. Blimpsters witnessed history with the fourth rock show ever at Portland's biggest indoor venue.
No one knew this would be the last time for the original lineup of Lynyrd Skynyrd.
Sadly four months later, their chartered plane ran out of fuel and crashed in Mississippi. Ronnie Van Zant, Steve Gaines, and back-up singer Cassie Gaines all perished.
A decade later, the surviving band members came together for a reunion tour with Ronnie's younger brother Johnny on lead vocals. That show came to Portland on September 2, 1988.
Since then, Lynyrd Skynyrd continued to tour keeping the legacy alive in concert led by Johnny Van Zant along with co-founder, Gary Rossington. In 2019, they hit the road to say goodbye to fans on their Farewell Tour. That trek included two stops in Blimpville. One show on May 31 at the Bank of NH Pavilion in Gilford and another one the following day in Maine at Darling's Waterfront Pavilion in Bangor.
Watch this incredible footage captured just a few weeks after they visited Portland, Maine in 1977.
There's really nothing like the crazy energy of a '70s rock show.
5 of the Best Movies Ever Filmed Here In New England