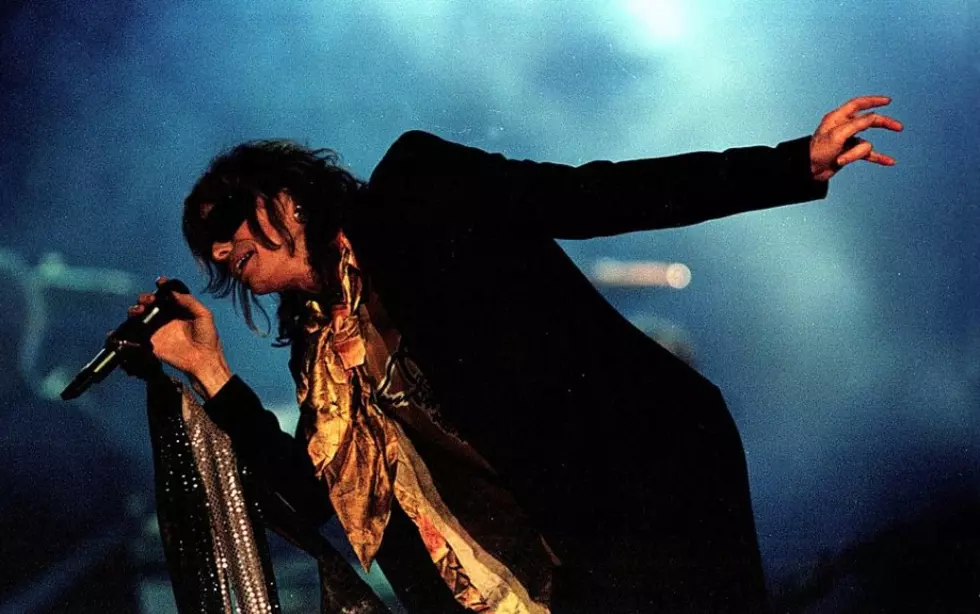 Blimp Time Hop: Two Nights In Portland With Aerosmith In '87
Getty Images
It's the 33rd Anniversary of Aerosmith bringing the Permanent Vacation tour live to the Civic Center for the first time. Our Portland shows were very early in the trek being the 8th stop on the tour. We also remember these performances being notable because the band had recently finished stints in rehab. 
Aerosmith showed Maine lots of love during their sober comeback with a couple nights in Portland on October 27 and 28 in 1987. They then returned for an Augusta show two months later to the day on December 27, 1987. In fact, they even came back to Blimpville again toward the end of the tour on August 19, 1988.
The photo below is from the Permanent Vacation show in our Capital City on December 27, 1987.
Backstage at the Augusta Civic Center, that's my wife (girlfriend at the time) Sherry and me (in the Mickey sweatshirt) along with our buds, Shannon Kenney (next to Sherry) and Brian Rouillard.
And oh yeah, (left to right) Tom Hamilton, Joey Kramer, Brad Whitford, Steven Tyler and Joe Perry, Aero FREAKIN' smith!!
Just before the photo was taken, I said "Hello, nice to meet you" to Steven Tyler…he said, "Whoa, you gotta radio voice." And I said, "whoa, you gotta screamin' demon voice."
Thanks Steven, I bet you say that to all the DJs.
Now that the mind-blowing meet-n-greet is done and the photo is snapped to prove it happened, on with the show.
Here's what they played during the the first of two nights on October 27, 1987.
We've rummaged through the YouTube and can't find any recordings from Portland in 1987. We were however able to dig up this precious gem from a few days later on November 1, 1987 in Springfield, Massachusetts.  Man, oh man do we miss 80s rock shows!
Classic Maine TV Commercial From the 80's