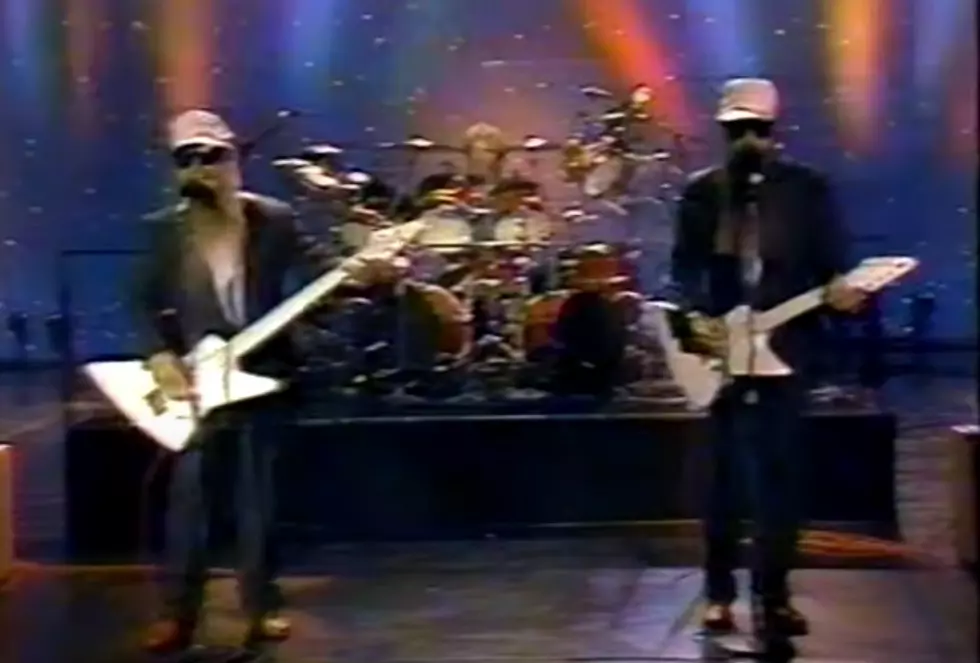 Blimp Time-Hop: Two Nights In Portland With ZZ Top In 1986
YouTube
What do you do to follow up the biggest hit album of your career? Umm, try to replicate it, right? That is exactly what ZZ Top did with Afterburner.
For us, it really was Eliminator Part II. The synthesizer driven period continued with it's release in the fall of '85. They even updated the Eliminator car to a space shuttle looking starship.
 And, it paid off for them. Afterburner was a another huge commercial success featuring the hits, Sleeping Bag, Velcro Fly, Can't Stop Rockin', Rough Boy, and Stages.
On June 3, 1986, that "lil' ol' band from Texas" returned to Portland for their 5th appearance at the Cumberland County Civic Center. ZZ brought along their futuristic melding of blues guitar and dance beats to the stage for the first of two sold-out nights.
The two guys with beards and a guy named 'Beard' made music in the '80s that defined the decade for many (including this guy) as significantly as Michael, Prince and Madonna.
ZZ will always hold a special place in my rock and roll heart. My first concert was when they came to Maine on the Eliminator tour in the summer of 1983 with Sammy Hagar opening the show when I was 16.
We found ZZ Top performing live on The Tonight Show with Johnny Carson in 1986 just a couple weeks before the shows here in Portland.
Billy Gibbons, Dusty Hill, and Frank Beard play Sharp Dressed Man and Tush backed by the legendary trumpeter Doc Severinsen and The Tonight Show band.
Johnny and Doc put on long beards in their honor. This is pretty freakin' cool. It was also apparently the era of pink golf caps for Dusty and Billy. Those fellas are always stylin'.
Check out ZZ Top performing Rough Boy live in Detroit on the Afterburner tour in April of 1986.
KEEP READING: Check out these totally awesome '80s toys