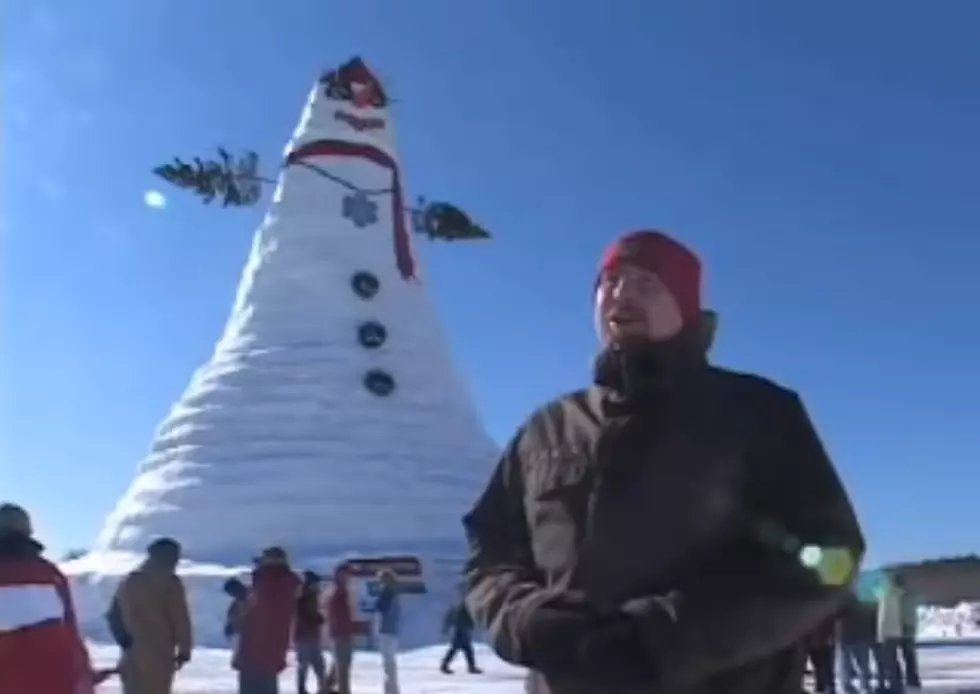 It's Maine's Anniversary Of The World's Tallest Snowwoman
YouTube
Yesterday we shared Bob Marley's reminder that he is a "rekkid holdah" for the longest stand up comedy performance by an individual. He officially went into the 2010 Guinness World Records for the astounding feat of telling jokes for 40 HOURS straight.
Today is another reminder of world-class greatness by great Mainers, more specifically the people of Bethel who broke their own record for building the tallest snowman.
Then they broke their own record in 2008 by building the tallest snowwoman at about 11 stories tall. The good people of Bethel named her Olympia SnowWoman.
The website also explains how the very unique so Maine ways the two giant snow people were given personality and style.
"Their mouths were car tires, buttons were skidder tires, their arms were 25' spruce trees, and their hats were 16' and 20' diameter fabric made by middle school students. Olympia's eyelashes were alpine skis -- and just to die for!"
Wanna watch a video of huge project of her creation? There's a spokeswoman in video to who mentions that WBLM was part of naming her. We are wicked proud to be a part of this momentous day in history for our Friends of the Blimp in Bethel.