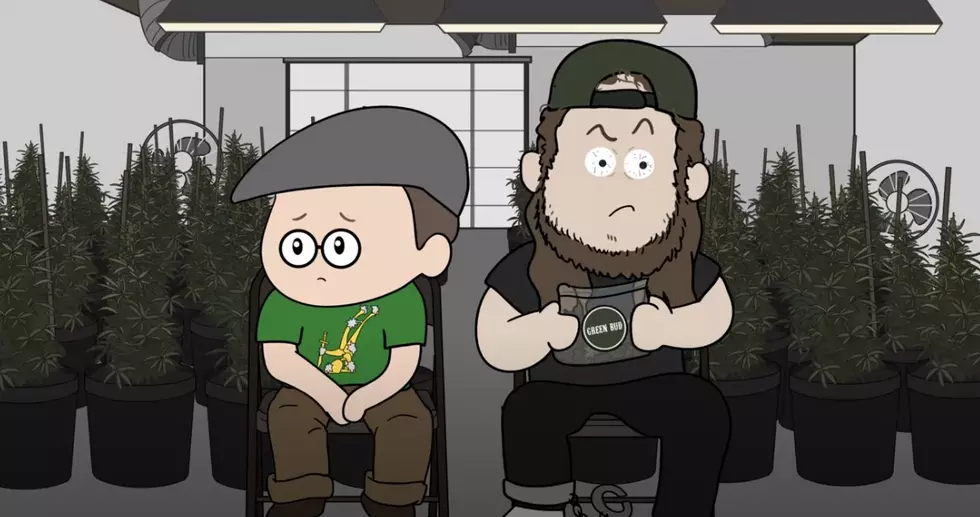 Maine's O'Chang Comics Will Release A New Cartoon On Sunday
YouTube
I was wicked bummed when the new Temp Tales episode didn't come out on October 1 as it was promoted. I guess our friends at O' Chang Comics ran into some snags and had to delay it a bit.
Looks like we don't have to wait much longer and I'm sure it'll be be totally worth our patience. Today we have excellent news for Temp Tales fans. The 3rd installment in the 2020 "The Great Lost Strain" series will be released the day after Halloween on Sunday November 1.
Here's the new trailer to get you right pumped up, guy. I'm pretty sure we saw a cartoon version of Portland comic Ian Stuart in there and the music we hear is from Portland 'hahd rockahs' Murcielago. Nice to see some of our favorite talented locals as part of Maine's best cahtoon evah!
O'Chang Comics consistently take us into a world of wicked dubbahs that are chuggin beers, puffin' bowls, and sometimes gettin' the job done, an exaggeration of life in Maine...or is it? You be the judge.
Late in 2017, the exciting news was announced that the ambitious plan for their first full-length animated feature titled, "The One Strain to Rule Them All". It has been since been retitled, "The Great Lost Strain". Needless to say, there are no lack of "smokie breaks" in a Temp Tales movie.
The movie is being released in 3 parts. The first one came out in June and episode 2 was released in mid July.
In case you haven't seen it the first two episodes yet or you just want a little refresher before the new one comes out this on November 1, here are both for your fackin' amusement.
What the frig ya waiting for? Let's get after it!
TEMP TALES: THE GREAT LOST STRAIN EPISODE I [NSFW]
TEMP TALES: THE GREAT LOST STRAIN EPISODE II [NSFW]
10 Maine Towns Out-of-Staters Can't Pronounce Correctly