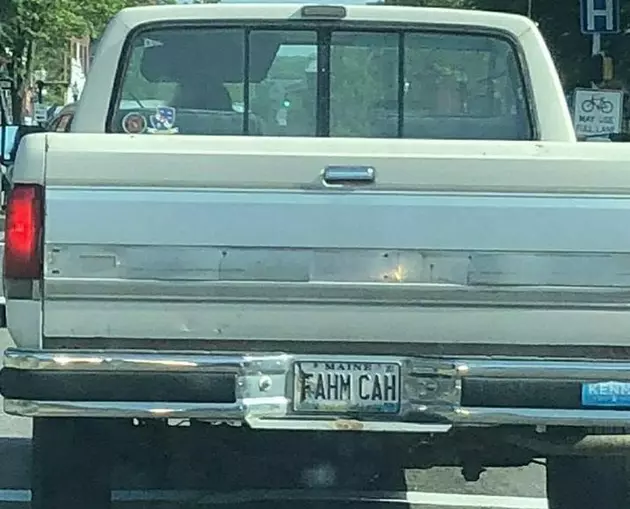 What Grade Do You Give This Week's Batch of Maine Vanity Plates?
Vanity of Maine Instagram
Another week. Another excellent batch of Maine Vanity Plates curated from the amazing Morgan from the incredible Vanity of Maine Instagram page. Morgan was put on this Earth to find all the crazy and creative vanity plates out there. Here are some decent ones we found this week. Grade them right along with us:
Figured we would start with a winter-friendly plate. LOVE this pic and this badass vehicle seems to like Maine in January. A+ grade.
Dammit. This guy stole my idea. Solid A grade,
Really? Do you hate all of us? B+ for creativity but a C for the message. Still, it's very Maine. Overall B grade.
I ASSUME the dude who drives this vehicle is the Fk'n Nerd and he's not calling all of us Fk'n nerds. Giving him or her the benefit of the doubt. B+ grade.
Cleve, Maine, and cool. And the truck is sweet. Solid A grade!