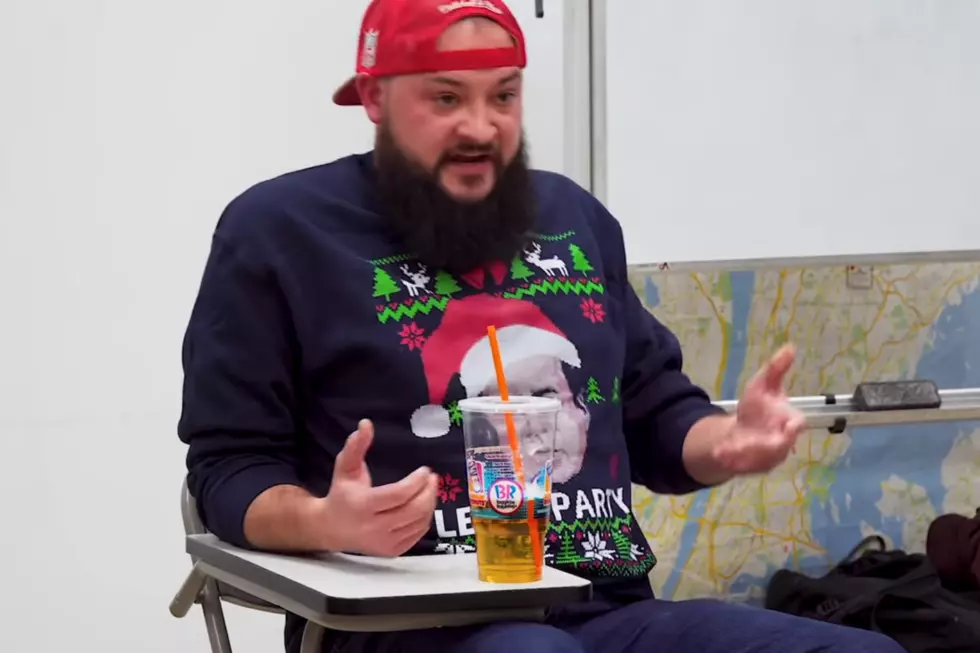 Wicked Funny: New Patriots 'Fan Therapy' Before They 'Squish the Fish'
YouTube
In this week's new episode, main character Francis the Pats Fan (played by comedian Randy Gardner) sits in a circle with other NFL fans and a therapist to go over how it feels to have the Patriots winning as the we near the end of the season.
Francis is wearing a sweet Belichick Christmas sweatshirt and hilariously reports a the past couple weeks. He shares how good everything feels from how "we beat up on the Jets" with Cordarrelle Patterson "grabbing a handful" of Henry Anderson, to sneaking into a VIP area at Gillette for the Vikings game.
All the while, the hot sauce covered Bills fan chows in a buffalo wing trance.
WARNING: The "grabbing a handful" story is graphic and may be offensive to some. We laughed out loud, though.  
Randy always plays the part perfectly with no lack of brash New England foul-mouthed attitude.
We'll be live from Miami Gardens starting at 10am on Sunday (12/9) with Pats Preview and the kick-off at 1pm on 102.9 WBLM, The Patriots Radio Network. So there's no reason to miss any of the action if ya need to make a munchies and bevies run!