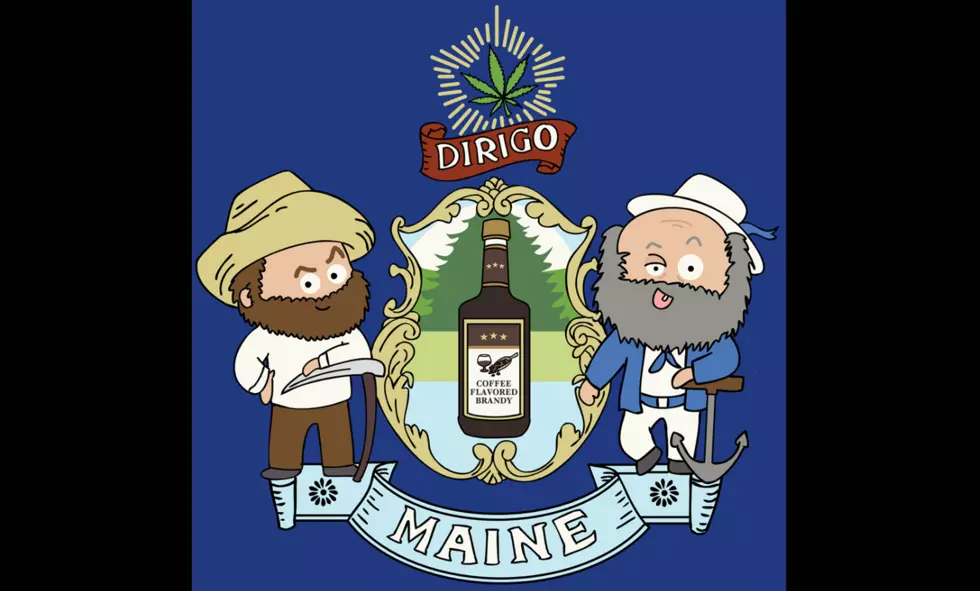 Wicked Funny: You're Gonna Want This Maine Bicentennial T-Shirt
O'Chang Comics via Facebook
With the Great State of Maine's 200th Birthday coming next year, we can't think of a better way to show our pride than with these wicked hilarious t-shirts created by our friends at O'Chang Comics. March 15 will be the big day for us. So why not wear sumthin' every dyed-in-the-wool Mainah needs to let the rest of the world know what it means to be from heah!
The front is a parody of the state seal featuring a pot leaf, coffee brandy, the fahmah, and the fishahman, On the back is the unofficial and highly accurate slogan that the O'Chang folks think should be on that "Welcome to Maine" sign just after you cross the bridge from Portsmouth into Kittery that reads "200 Years Of Not Givin' A Fack!"
As if you don't want one! And according to the O'Chang Comics Facebook page, purchases of these wicked awesome tees will help fund the Temp Tales movie, "The One Strain To Rule Them All". So let's get some friggin' shirts and get that new flick released! Yessuh!
If you haven't seen the preview for the upcoming Temp Tales full-length film from O'Chang Comics yet, check 'er out bub!