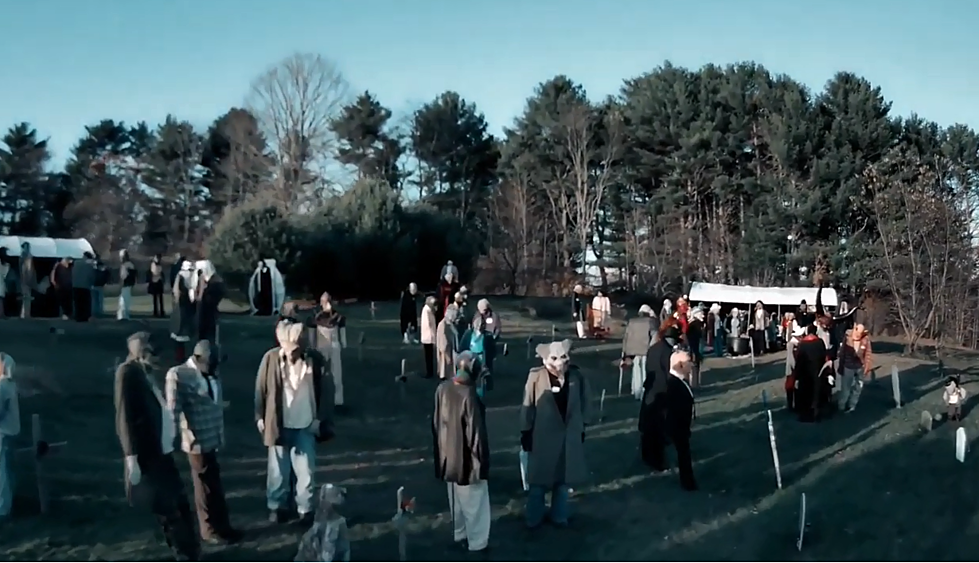 Wicked Massive Halloween Attraction In Bucksport Is Truly Awesome
YouTube
How are we just now finding out about this? This has got to be the biggest ambitious display of Halloween decorations in Maine, ever. It's a graveyard chock full of skeletons and mannequins dressed as all kinds of amazing monsters.
It's called the Townline Cemetery in Bucksport. According to their Facebook page, they've been doing this spooky cool stuff for the past 15 years. Living people can visit for free, if they dare.
It's in Bucksport which is kind of our own Salem. The historic town with that legendary cursed witch's foot headstone in an actual graveyard. And, then there's the super creepy Fort Knox nearby across the Penobscot River as well.
We've also heard that the fictional town of Collinsport in the Dark Shadows TV soap opera and motion picture is based on the Bucksport area.
So it's makes total scary sense that such a witchy Maine town would have the most impressively horrifying holiday scenes.
This drone video  from YouTube user JordAnakin really captures the incredible scale of work put in by these super creative mainers.