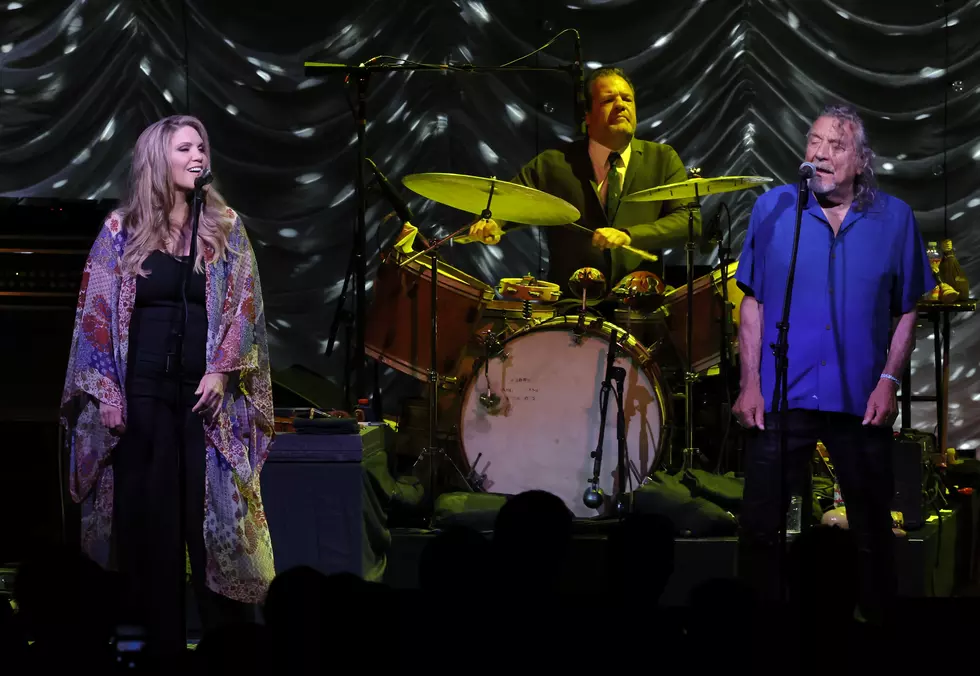 Win Tickets to See Robert Plant and Alison Krauss at Thompson's Point in Maine
Getty Images
Before we know it, concert season will be back, baby! And now, you have the chance to win tickets to see Robert Plant and Alison Krauss this summer on Monday, July 3, at Thompson's Point in Portland, Maine.
This will be Robert Plant's second appearance in Maine, having first visited the Pine Tree State in 1990. As the leading vocalist of iconic rock band Led Zeppelin, Robert has even been named the top rock vocalist of all time by Rolling Stone, according to Spotify. Also performing is Alison Krauss, a talented bluegrass-country singer and fiddler player whose 1995 song, "Now That I've Found You", made her a star.
How'd you like to see this pair perform live at Thompson's Point? Well, here's your chance to win tickets.
So, how do you enter the contest?
Well, if you're reading this on our app, all you have to do is fill out the form below! Pretty simple, huh?
Otherwise, you need to make sure you download our app, as that is the only place you can enter the contest. Once you've downloaded it, be sure to find the button in the very center black bar on the main page titled "Plant/Krauss Tix". That will take you to this page, where you can then access the form.
The contest runs through February 26, and the winner will be notified soon after.
To learn more about the show and general ticket information, click here.
In the meantime, here's a look at some Portland restaurants that have been featured on national TV shows.
20 Portland, Maine, Restaurants That Have Been Featured on National Television Shows
Here's a list of 20 prominent Portland, Maine restaurants that have been featured on national television shows. This is a great representation of Portland's incredible food scene.
23 of South Portland's Best Restaurants
Here's a list of many of South Portland, Maine's best restaurants, cafes, and pizza joints. There's a lot of great food across the bridge from Portland.