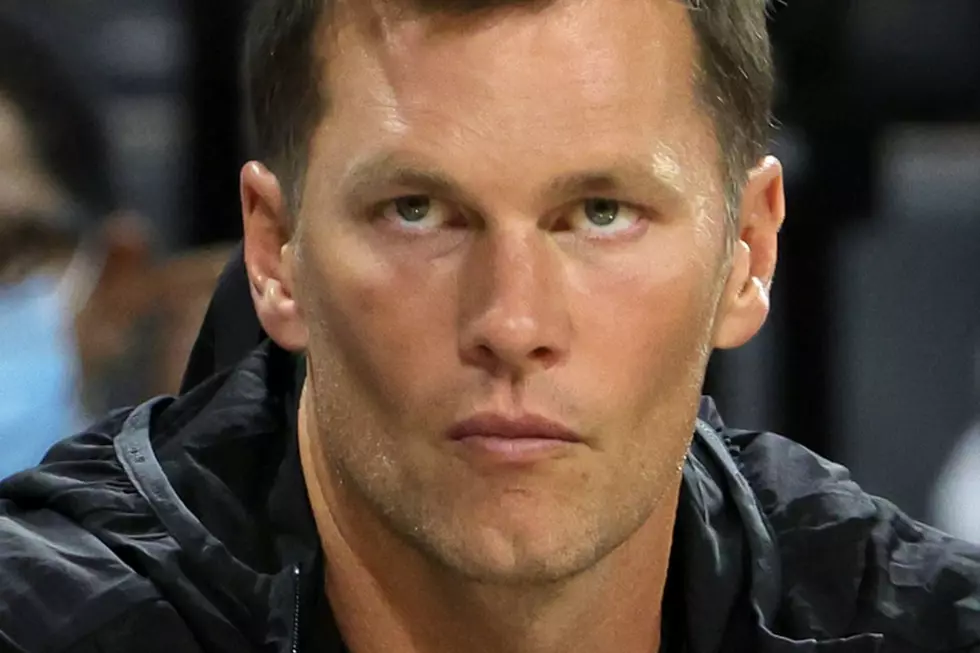 Tom Brady Literally Owns His Own Color of Blue
Getty Images
I CANNOT stop staring at Tom Brady's new blue hue that he invented. I'm truly fixated and may need help.  It's called Brady Blue.
Don't you find it stunning and mesmerizing?
I'm personally seeing a deeper, richer, royal blue leaning toward a hydrangea purple tone. But I digress, and apologize for being obsessed.
Brady created Brady Blue with the Pantone Color Institute. It's all part of Brady's clothing line called Brady, that he launched in January of 2022 at BradyBrand.com, according to Fashion United.
I mean, how many people can actually create a brand new color in the blue family and get away with it? Tom Brady, that's who. What can't this guy do?  Well he possibly can't stay married, which bums me out, but it's not over with Gisele yet.
Anyway, if I can pull you away from fixating on it for a minute, it's worth mentioning that this blue hue doesn't really have a connection to the rest of his life.
Patriots' blue it is most definitely not.
As a matter of fact, I'm seeing more of the Buffalo Bills' blue in this tone.  Although there is that whole "Brady becoming the all-time leader in completions after his 700th career touchdown pass against the Bills in 2021" connection.
Michigan blue it is most definitely not.
That's of course where Brady played college ball, yet, it looks more like the Florida Gators' blue.  And he does live in Florida, so there's that connection.
Well, whatever the influence, this is fashion and not football.
What do you think of Brady Blue?
LOOK: The story behind every NFL team name
Stacker
delved into the story behind every NFL football team name. Overall team records, also included, are reflective of NFL regular-season games. There are some football teams with well-known nicknames—the Jets, for instance, are often referred to as Gang Green—but we also divulge how some teams' official names are sparingly used (the Jets' neighbors, the Giants, are actually known as the New York Football Giants). Sometimes a team name can tell you a lot about local history: The Vikings of Minnesota draw upon the area's strong ties to Scandinavia, and the Tampa Bay Buccaneers are dripping in local legend related to Florida's pirate past.
Let's kick off the countdown with the folks who earned their nickname by buying boxes of used team jerseys.
50 Most Popular Chain Restaurants in America
YouGov investigated the most popular dining brands in the country, and Stacker compiled the list to give readers context on the findings. Read on to look through America's vast and divergent variety of restaurants—maybe you'll even find a favorite or two.