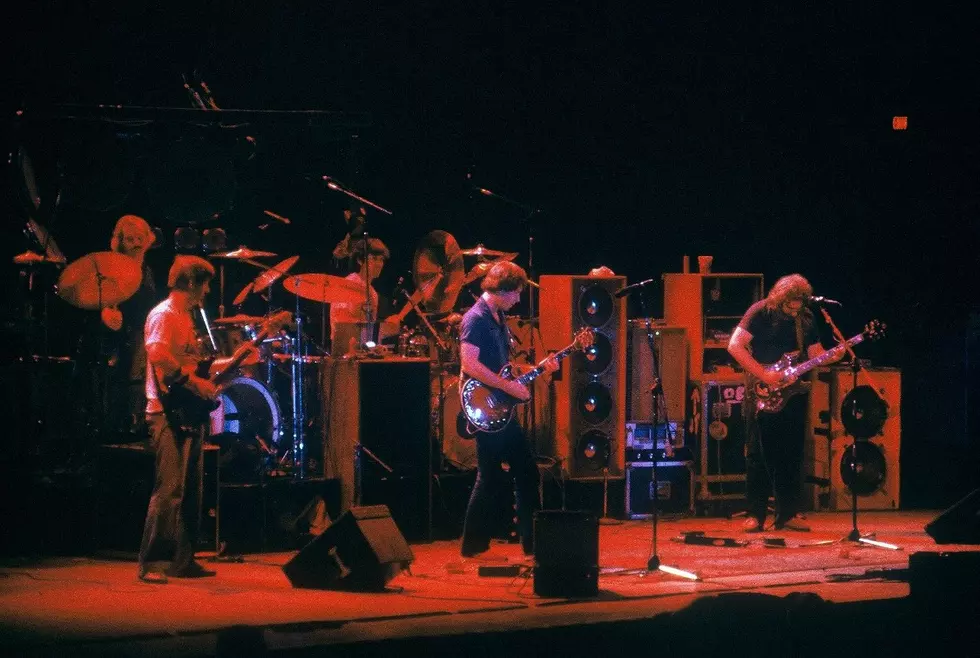 Blimp Time-Hop: 40th Anniversary Of Go To Heaven Show At CCCC
Randy Heath Photo
40 years ago today, the Grateful Dead made their second sold-out appearance at the Civic Center in Portland.  The 'circus' came back to town on May 11, 1980.
The photo above was taken by my good friend and longtime Blimpster, Randy Heath of Auburn. He has seen more concerts than most people that I know and many, many of them have been Dead shows. I believe the great shot that you see here, was taken at here in Portland. Not sure if it's from the concert that we are commemorating today, but it looks like it could be.  Thank you, Randy. We will be featuring more of his treasured Maine concert photos here in the future.
This was the 15th Anniversary tour celebrating their first show together as the Warlocks in Menlo Park, California at Magoo's Pizza on May 5, 1965.
The Grateful Dead also had a new album out called Go to Heaven that introduced keyboard player and vocalist, Brent Mydland. Alabama Getaway was one of the 'new' tracks spinning on the Blimp. We imagine it started up the show with a roar for 8,000ish Deadheads at the CCCC.
Scarlet/Fire opened the second set. Please enjoy it right here!
We can find any other recordings for this 1980 Portland show. However, the Dead were very kind to us and returned to Maine at the end of the summer that year. They played at the State Fairgrounds in Lewiston on September 6.
Check out this fantastic first set from that one. It features a Sugaree that is still talked about today among Maine Deadheads and it is sure to lift you way up high.
Check out this rare moment when Bob and Jerry appeared on Good Morning America in 1980…find out why Jerry calls Joan Lunden, "chicken".
We love it when mainstream media tries to coolly explain the weird world of the Grateful Dead. The best part is at about 3:20 when we see and hear from the devoted Deadheads.
Stephen King Over the Years