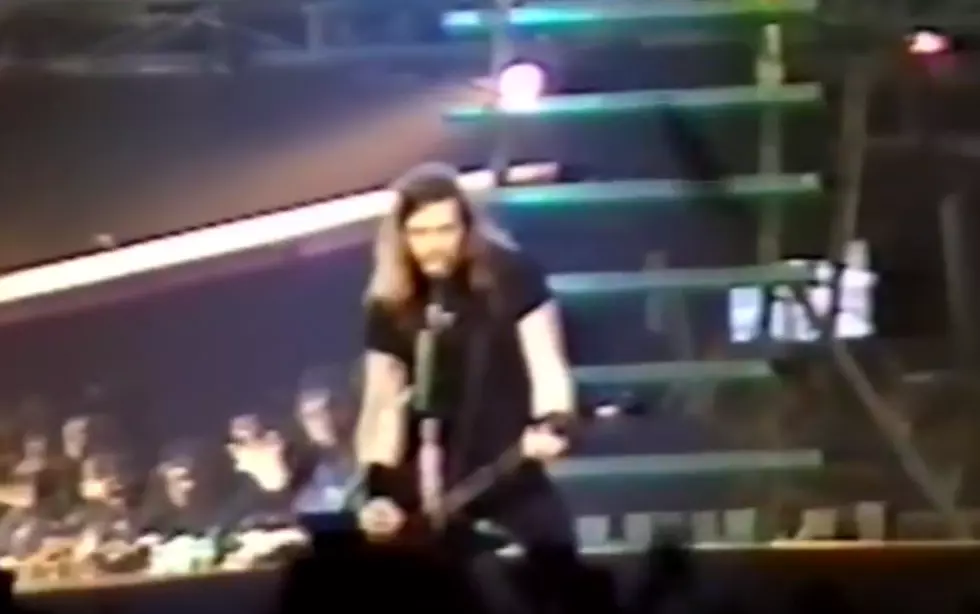 Blimp Time Hop: Metallica's Last Portland Show In 1992
YouTube
29 years ago today, the Wherever We May Roam tour made a stop in Portland, Maine. It was a sold-out Thursday night at the CCCC. We're pretty sure if you are able to go into the arena when it's empty and quiet today, you will easily still hear that killah Enter Sandman riff echoing in the distance.
Now to be honest, I didn't get into Metallica until 1991 when my friend Paul Sek brought a copy of the 'Black' album CD over to my apartment on Concord Street when my neighborhood was the mysterious Woodford's Corner in Portland. Even though the album had already debuted at number one in like ten countries or something, I still hadn't given it a good listen. Silly, Guru.
Paul was determined to expand my musical palette to the heavy sh*t. You see, in 1991 I was busy going to Grateful Dead shows. Well, Paul was a Dead Head too…a Dead Head who also liked to bang his head! Thanks for turning me on to Metallica, Paul. 1991 was also the year WBLM introduced Metallica to the playlist.
On February 27, 1992, the Blimp brought a bunch of winners not just to the Metallica show, but right into the heart of it. The stage was in the round and BLM winners were invited into the 'Snakepit' right in the center of the action.
So freakin' crazy to have James Hetfield, Kirk Hammett, and Jason Newsted struttin' around us and rockin' our brains out! And to be that close to the drumming artillery of Lars...Insane!
Here's what Metallica played, at the third and the last time they melted faces in Maine.
You can relive the whole show here courtesy of Youtuber alucard7617.
There's a 25-year-old Guru from WBLM  somewhere in that 'Snakepit', looking up at the band from centerstage down below.
I gotta warn ya though. The camera was naturally all over the place
Metallica: A Photo Timeline of Their Remarkable Career
10 Mainers Shared Their Photos and Stories of Their Encounters With Famous Celebrities