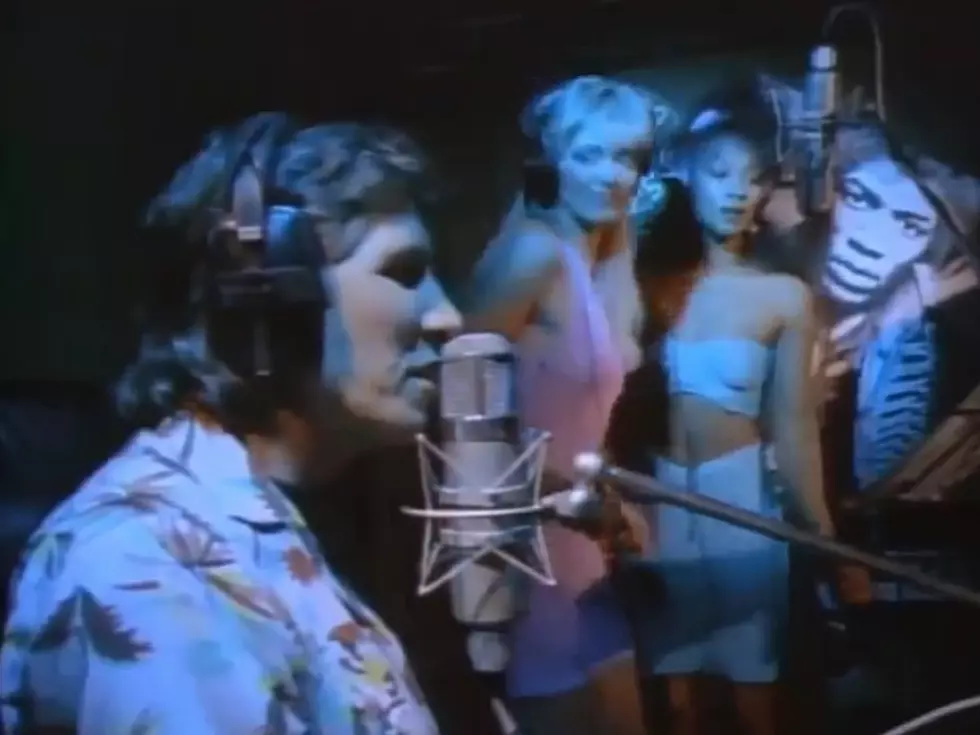 Blimp Time-Hop: The Captain Onstage With Roger Waters In Portland
YouTube
33 years ago today, Roger Waters brought his Radio KAOS tour to Maine. The show happened on November 3, 1987 at the Civic Center and was his only concert appearance ever in Maine.
The Pink Floyd founding architect showcased material from his new concept album, as well as stuff from The Wall and Dark Side of the Moon.
We remember a big circular projection screen and mind-blowing quadraphonic sound. There was also a telephone booth set up for fans to call the stage and ask Roger questions.
Legendary Los Angeles air personality Jim Ladd who did voice-over work on the album, was also onstage that night playing the role of the Radio KAOS announcer.
He was assisted by a special guest DJ for some radio banter about what kind of work the Blimp does to help the community. That DJ was The Captain from the WBLM Morning Show who admits he "was scared sh*tless!"
The Captain also recalls Roger walking by as he was headed to the radio tower where Jim Ladd had his broadcast booth. He looked at the Captain with a steely stare as if to say, "Don't f*ck this up, kid."
Even though that part was likely very unnerving, this was an honor for Captain Ivy that we're confident will always be a treasured memory. On stage at the Roger Waters show! Are you kidding me? Reason number 10,573 why the Captain is an absolutely a badass.
Here's a very cool rare video ep that was sent out to rock stations to promote Radio KAOS in '87.
Interestingly, the first song of the night wasn't part of Pink Floyd or Roger Waters catalogs. Paul Carrack, who had a big hit with the band Squeeze was the keyboardist in Roger's Bleeding Heart Band .
He started off the show with the Squeeze hit, Tempted and brought his blue-eyed soul to the show all night long masterfully handling the David Gilmour vocal parts in the Floyd tunes.