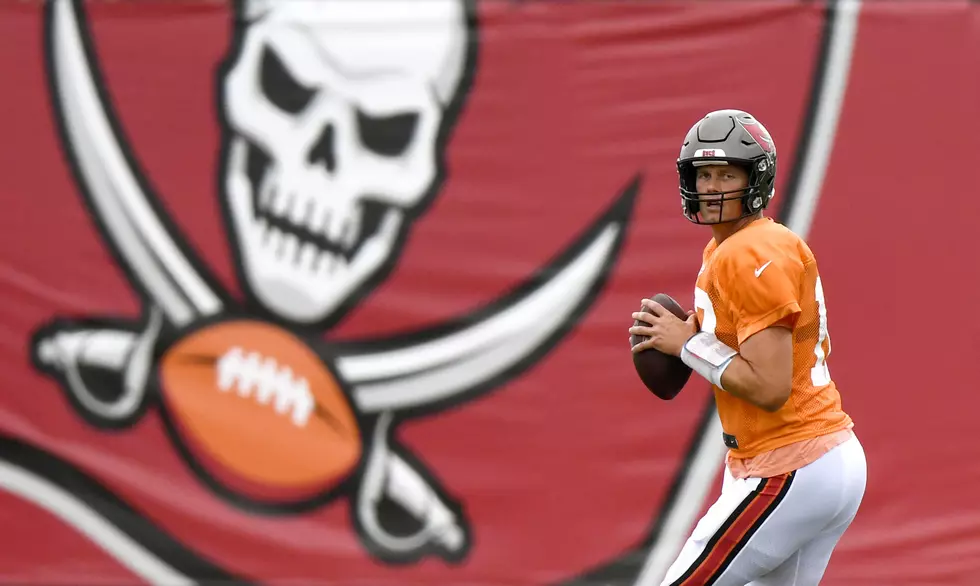 Celeste Has a Theory On Why Tom Brady Played So Poorly on Sunday
Getty Images
As cool as it was to watch the Pats win with Can Newton on Sunday, it was just plain weird to watch Tom Brady lose playing for the Tampa Bay Buccaneers. This REALLY happened. He REALLY left us. Our TB12.  Same steely-eye game face look but with a white and orange uniform. If I'm honest I started out really rooting for Tom in the game but then found myself rolling my eyes (at the pick-six interception) and the general malaise of the Bucs. Watching the first game was a must but now I'm 100% clear on which team I will watch if the Pats and Bucs are on at the same time this year. THE PATS! 
Celeste brought up the fact that she had heard recently that Tom Brady had said that "pre-game" sex with his wife Gisele was "off the table." Maybe THAT'S why he had a rough first outing with his new team.
Listen to Celeste and the Captain give TB12 some hilarious "love and football" advice
Better luck next week TB12! We still love ya!
A Look Back at Tom Brady's Six Super Bowl Wins