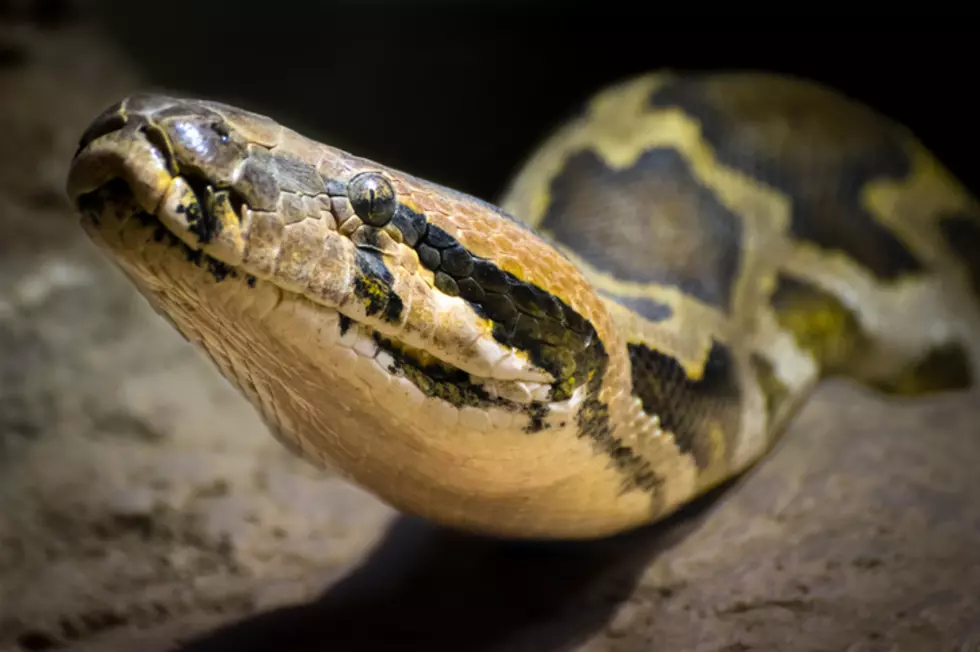 Fours Years Ago The Legend of 'Wessie' Captivates Maine
XavierFargas
Fours years ago this week, the Westbrook Police Department posted the a report of a snake "as long as truck" with a "head the size of a soccer ball" was seen near Riverbank Park.
The idea of a monster swimming in the Presumpscot had everybody in Greater Portland talking. The story soon went nationwide with headlines like "10-Foot Snake Eats Beaver and Slithers Around Where Children Play".  
From the Westbrook Police Department's Facebook Page on June 23, 2016:
"We have received a legitimate report concerning a very large snake present at the Riverbank Park. The report was the snake is as long as a truck and the head the size of a soccer ball. The snake was reportedly observed on the riverbank to the rear of the playground on both the Main St and Brown St side of the river."
The absolute best part of this post was this guy's hilarious comment right here.
A follow up Facebook post came a few days later with a report that the monster snake was apparently seen eating a beaver.
Then in August of 2016, more possible evidence of a 10 foot snake on the loose in Westbrook with the discovery of a huge skin that looked to be recently shed.
We here at WBLM were just as fixated on this story as everybody else. We even got Maine's own Bill Brock on the hunt . Bill is a Crypto-Expeditionary expert from the Discovery Channel's Monsters Underground.
When on the excursion to find the elusive snake, Bill found a fella who spends a lot of time in that area where the giant snake was thought to be.
The local thought he knew where 'Wessie' might've be lurking and had some snares set-up in hopes of trapping the beast.
This guy is freakin' awesome. He'll also showed us  a 'bigass' hole where 'Wessie' may have been.
Here's a follow-up video with Bill Brock and the Captain from the WBLM Morning Show. They are back on the shores of the Presumpscot River and they run into a guy who claims he caught 'Wessie' on video swimming across the water. Sure does look that way.
You know what? Whether or not Wessie was real or fake, it sure was a fun summer of wonder.
Portland TV reporter, Shannon Moss even scored an 'interview' with the biggest Southern Maine celebrity of 2016.
The 5 Eeriest Alien Encounters Reported in Maine