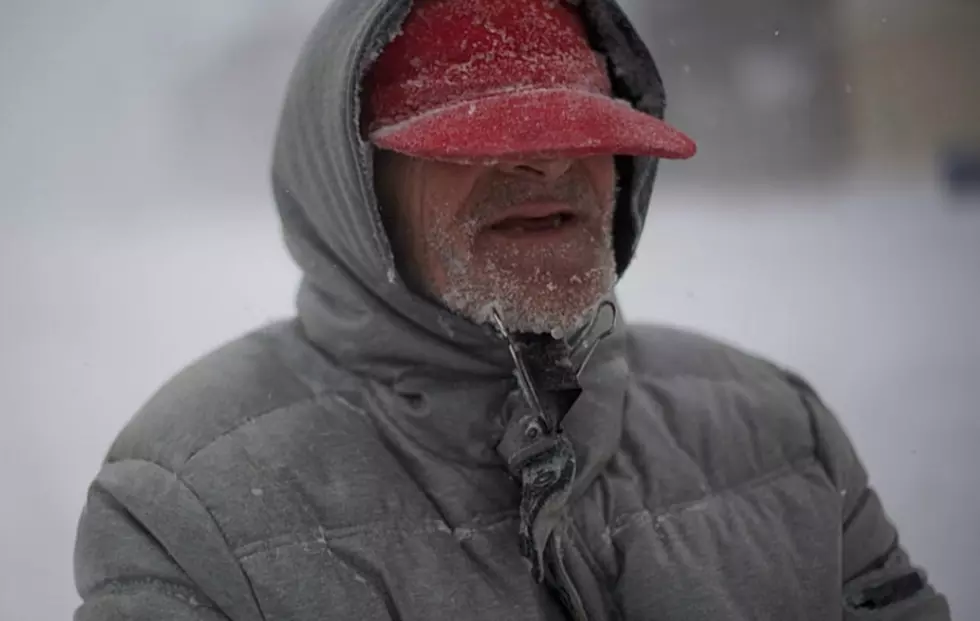 Ya Might Chip A Nipple Listenin' To This Funny Maine Cold Classic
Mark Makela/Getty Images
The brutal cold wind this week has likely chipped plenty already. Put some Bag Balm on 'em, bub. Now it only seems right that after the stinging bite of a deep freeze, that we would have to get through a major snowstorm. It'll be kicking in hard overnight tonight in most parts of Blimpville.
Here's the latest predicted amounts from our friends at the National Weather Service in Gray.
As we keep adding on more and more layers, let's crank up the most requested cold weather song from the WBLM Morning Show, Tis The Season For Frickin' Freezin'.
This very funny winter weather classic comes to us from our friend Eben Clukey. He is also responsible for the Maine tourist season masterpiece, Mr. Man. And on top of that,  he wrote The Blimp That Saved Christmas for the WBLM Band and recorded it in the studio in the studio with us.
Eben is originally from Massachusetts, but we won't hold that against him. He's been living in Maine plenty long enough now to get it like we natives do.
This song brilliantly and hilariously observes and expresses the suffering we all endure living in the Pine Tree State year after year. But remember what my Nana always said, "If you can't suffah the wintah, you don't deserve the summah."
And to think, we're just gettin' started. Crissakes. It ain't even officially her till next week.
10 Essential Items to Survive a Maine Winter