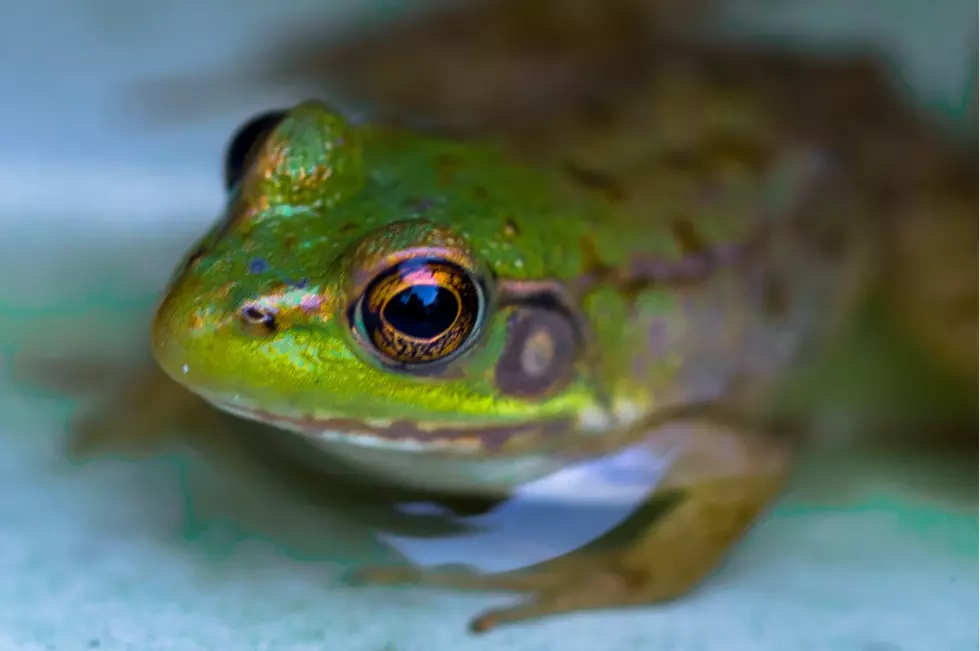 Hillbilly Weatherman Writes Wicked Great Frog Poetry
Adam Evans Photo/Facebook
Fans of New Hampshire's Hillbilly Weatherman are no stranger to the fact that he has a way with words. Even though most of the sentences we've heard in his one-of-a-kind reports over the years are punctuated with F-in' colorful adjectives, you know what? He is actually able to keep it clean here and there. Not just clean, but truly poetic!
The Hillbilly Weatherman is Adam Evans of Francistown and recently he had a visitor on his property who's decided to stay. It's a frog. The frog has chosen a cooler left outside a his new home.
Adam named him Fred and wrote a really great poem on his Facebook page to honor the new tenant. We can't wait to read more of your stuff! Keep the Hillbilly poetry comin' bub!
And of course, our fingers are crossed for more F-in' forecasts when winter returns!