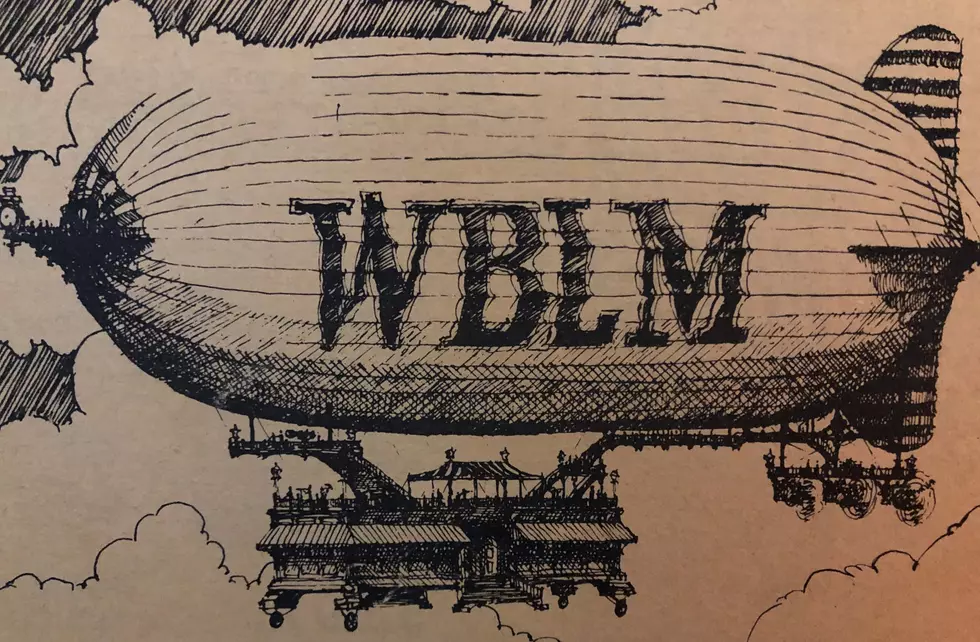 Listen To A 'News Blimp' That Originally Aired On WBLM In 1978
wblm.com
Celeste and I were just talking the other day about how the WBLM 50th anniversary is really starting to sneak up on us. The Blimp launched into the air and onto the air in March of 1973.
So if my often weak math brain serves me correctly, WBLM turns 48 this year. Sounds as though we ought to start making plans for a yearlong bash in 2023. We gotta believe that we'll be cleared for large gatherings by then, right? Anywho.
My chat with Celeste about BLM being almost, 50 has got me all kinds of nostalgic. You see like many of the loyal Blimpsters who rock with us everyday, I also grew up listening to this legendary radio station. I have wicked fond memories of hearing WBLM on my little Panasonic radio and through the FM converter in my mother's Oldsmobile.
One of the many unique features I remember along with astrological reports from the Cosmic Muffin and the coolest hippie DJs playing the coolest hippie music was something called the News Blimp. 
Here's a great drawing of trailblazing WBLM DJs done by renowned Maine humorist, Tim Sample form the Litchfield trailer era of News Blimps.
The News Blimps were an alternative to the serious mainstream delivery found everywhere else. You got the stories of the day in a way more fun and freaky way. It was absolutely a perfect fit for the counterculture audience of WBLM.
They delivered the news with the mellow early FM style and edited in music and comedy drops that related to the story.
The laid back newsman in this recording is Ben Manilla.
Enjoy this gem of a BLM flashback from 43 years ago today!
6 Incredible Pop Culture Moments That Took Place in Lewiston, Maine