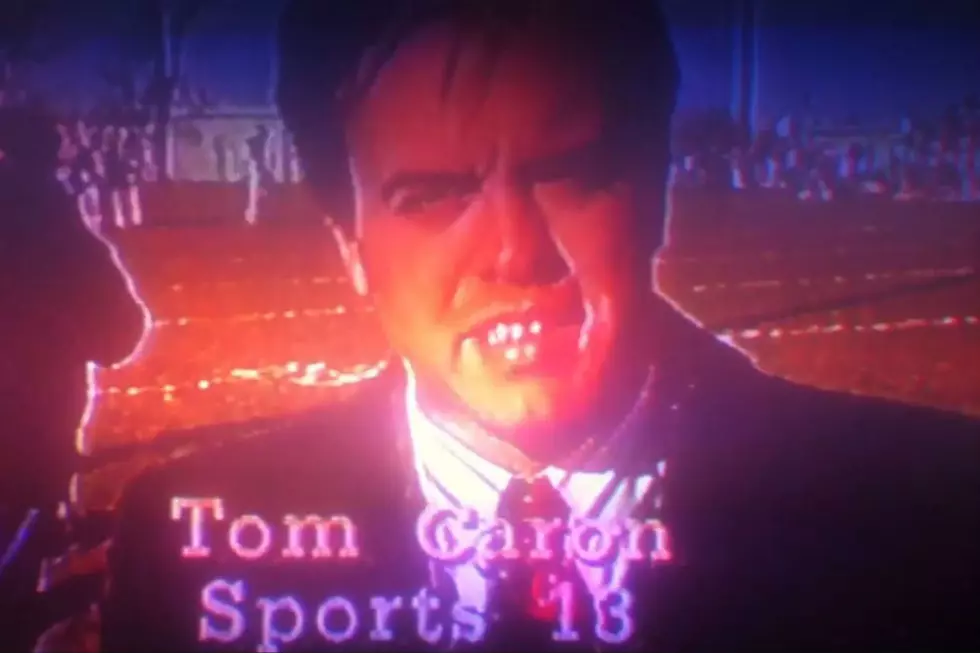 Watch a Young Tom Caron Cover Maine High School Football in 1988
Teagles3372 via YouTube
Tom Caron has been with NESN for 23 years, but before he became the pre and postgame host of Red Sox games, he was a sports anchor at CBS 13. TC was born in Lewiston and was hired by WGME in 1988 and was also the play-by-play announcer for Portland Pirates Hockey, but it was clear he had the talent to carry him beyond his home state. In 1995 he was hired by NESN and has been there ever since.
During a high school football game in 1988 between Thorton Academy and South Portland broadcast by CBS 13, the legendary sports anchor Frank Fixaris handled the play-by-play while a 25-year-old Tom Caron was doing the sideline reporting. It's not the best quality, but if you haul out your old VHS tapes to put them up on YouTube it's what you get.
We've tried to figure out what this game actually was. It wasn't the 1988 State Championship because that featured Thorton Academy vs Lawrence which they won. Regardless, it's cool to see where TC started to get to where he is today.
UPDATE: When this story was originally published, The Captain from WBLM asked if I could see him in the BLM studio. I walked in and standing right there in front of me was Tom Caron who said he'd like to have a word with me.
I don't remember exactly what was said at that point because my brain had shut down at that point, but after the shock settled in, we all had a good laugh about it and there were no hard feelings from Tom for me sharing this.
Although, I don't know how he'll feel about me sharing it again.
The 10 Safest Places in Maine to Live Right Now
Breaking down stats relating to violent and property crime, here are the 10 places in Maine that are the safest to call home right now
according to SafeWise.com
.
Peek Inside John Travolta's Dazzling Mansion In Maine That's For Sale Again