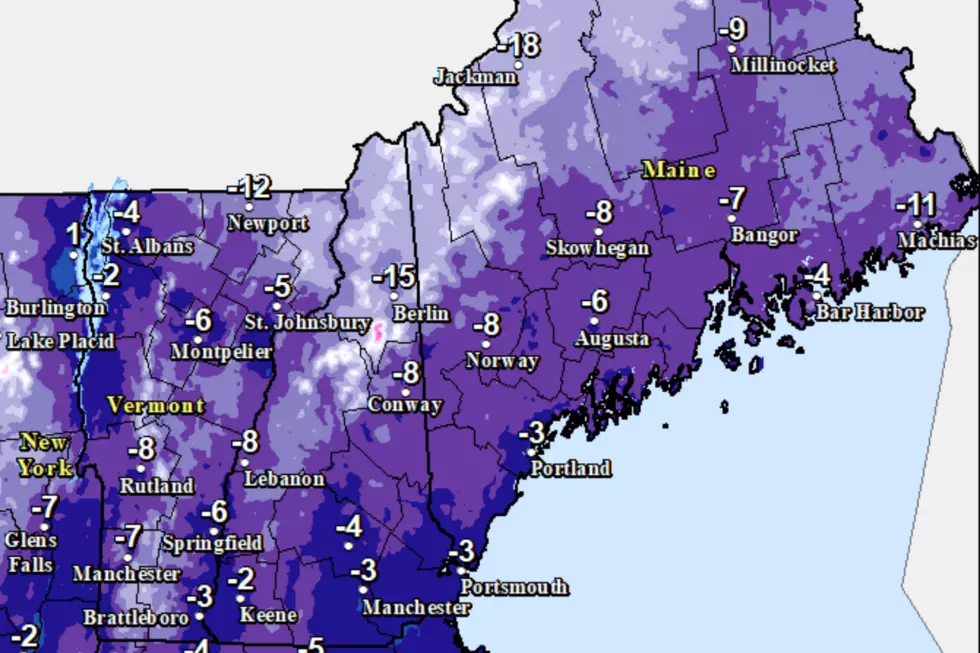 Maine Cold Weather Classic: It's Still Frickin' Freezin'
National Weather Service via Facebook
It's highly likely that we're all getting pretty anxious for some warmer weather. Well that's not happening today...or tomorrow either. Bummah, guy!
Hopefully we'll turn the corner down the road to spring next week as temps get closer to 40. In the meantime, we might as well have a laugh with our old pal Eben and the WBLM Morning Show cold weather classic, Tis the Season For Frickin' Freezin'.
Eben Clukey is also responsible for the tourist season masterpiece, Mr. Man along with writing and performing The Blimp That Saved Christmas with the WBLM Band.
Eben is originally from Massachusetts, but he's been in Maine plenty long enough to get it like we do. He brilliantly and hilariously observes the suffering we endure living in the Pine Tree State.