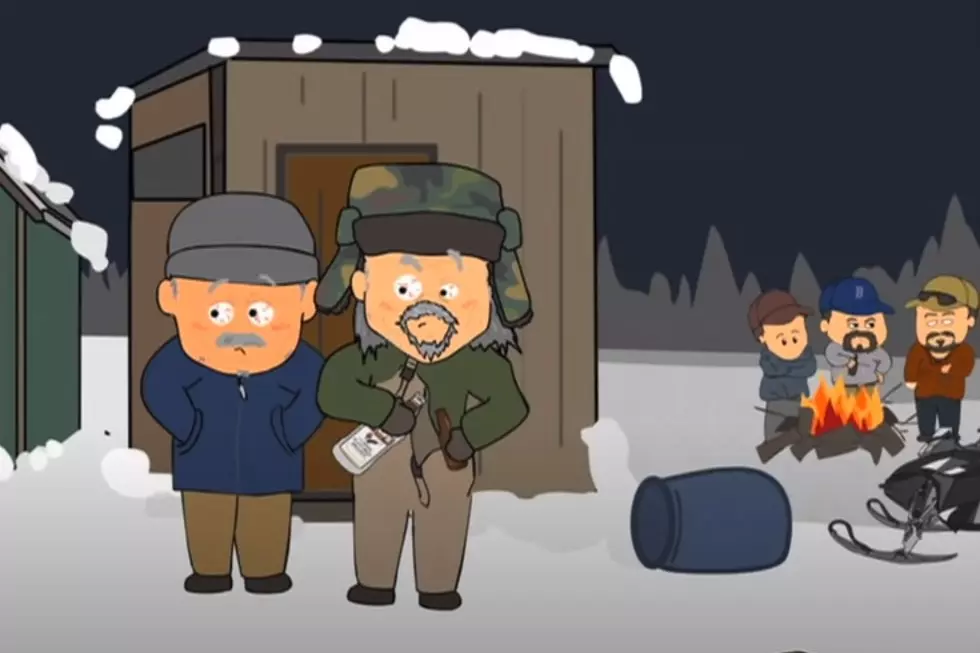 Easy To Understand Ice Safety Guidelines For Mainers To Consider
YouTube
Well here we are with about a week and a half left in the month of January. You may have noticed that we've enjoyed quite a few days with temps above normal.
Listen, I'm not opposed to walking around outside in with just a sweatshirt on top when it's 40°. It feels fantastic.
But, my friends who like to get like to go ice fishing are growing more and more impatient. These friends are very likely to also be snowmobilers. So, it's a major double frustration for winter revelers. With a wet, windy Christmas and last weekend's major washout, there's pretty much no snow left in Southern Maine.
You may have noticed that the colder air is back this week. That should be a big help to getting the top layers out there solid enough to venture on to.
However, our friends at the National Weather Service in Gray remind us that "Ice is never 100% safe."
They posted an easy to understand chart that shows how many inches of ice it takes to support everything from people to pick-up trucks.
<2" Stay Off!!!
4" Supports Ice Fishing and Walking
5" Supports Small Groups/Ice Skating
6" Supports Snowmobile/ATV
9" Supports Cars
12" Supports Medium Size Trucks
And remember if you aren't sure about the thickness of the ice, just stay off it.
Let's have some fun with our buds from O'Chang Comics as they take a hilarious, exaggerated (or is it?) look at ice fishing in Maine.
Read on for the Top 10 Safest Cities and Towns in Maine