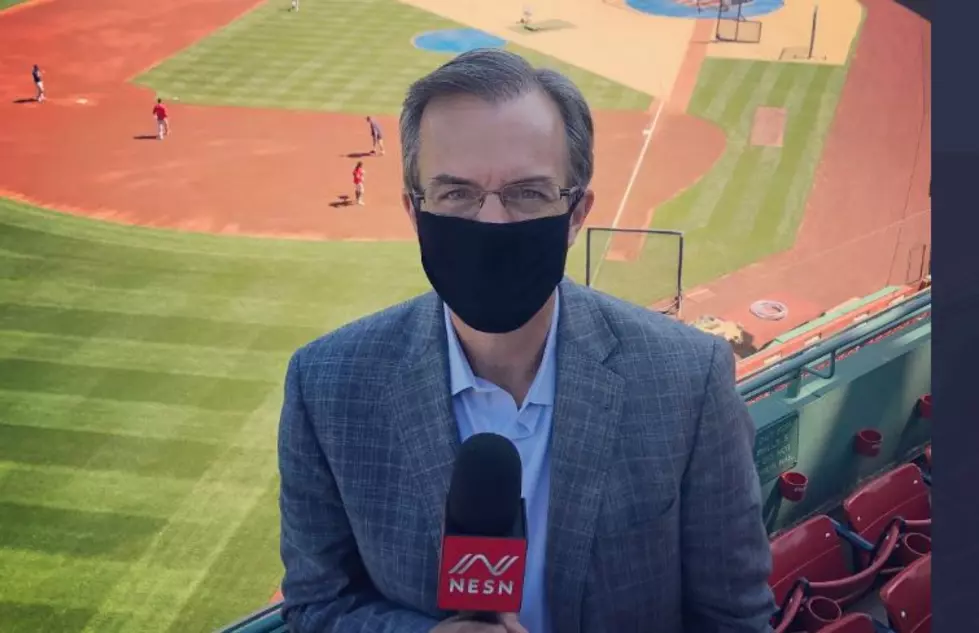 Listen to The Captain and Celeste Try and Cheer Up NESN's Tom Caron
Tom Caron Twitter
Tom Caron was not a happy man this morning. Hey, we all have them these days. The weight of it all comes down on you. Tom had snow in his yard...leaves still needed to be raked...baseball, hockey, and basketball all over...no Spring Traning date for him in site...and the Patriots are playing very unlike the Patriots and on the verge of imploding. These are hard times if you are New England's Greatest Sportscaster. Lucky for Tom, he has me and Celeste. We were there for him this morning to get him out of his funk. Whether it was having him relive the 16th anniversary of the Sox 2004 World Series win, or having him harken back to his glory days as a trick or greater in Lewiston Rock City, we knew we could get a smile on TC's face.
LISTEN TO THE CAPTAIN AND CELESTE TRY AND CHEER UP THE GREAT TOM CARON
Tom thinks that this weekend's Pats game against the Bills is a MUST WIN. That the whole thing could be dismantled and the Pats could go into full-on rebuild mode! We'll see. Tune in for the game at 1pm right here on the Blimp C'mon Pats!!
5 Icons Not Known For Their Boston Years