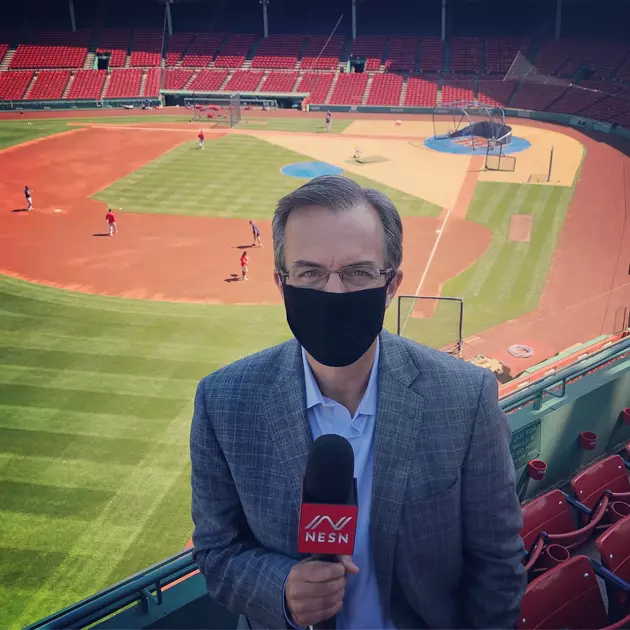 Tom Caron Tells The Captain What It's LIke Being Back at Fenway Park
Tom Caron Twitter
NESN's Tom Caron called into the WBLM Morning Show today to talk all things New England Sports. You remember sports. right? Our epic, insatiable, completely irrational passion for all things Bruins, Sox, Pats, Celtics, Revs, and more? Yes...THOSE sports. Things are slowly but surely starting to ramp up for all the major sports. The B's, C's and Sox all get going (hopefully) this month. The Patriots start training camp this month too!
Tom and the Captain had a great chat that included:
What it was like being back at Fenway this week
How comfortable Sox players are feeling playing during the pandemic
Will we REALLY have baseball this year?
What would it take for Major League Baseball to shut down the season?
A SCOOP! There WILL be some exhibition games at Fenway. We have the dates and the team we are playing.
How the "locker room" situation works for the Red Sox right now. They actually like it!
How the NESN crew will be calling games for Bruins and Sox. Hint....they won't be at the Garden or Fenway.
How Tom and the Captain would love to play golf at Hadlock Field in Portland
If Tom is wearing pants during broadcasts.
Check out the full interview here and get ready for "Back to Work" next week on NESN with the man, the myth, the Legend, our great friend Tom Caron.
Yeah, the Red Sox vs Red Sox intrasquad game looked more like our old Wiffle ball games in the backyard. Look...only one outfielder. These are strange days my friends...strange days indeed!