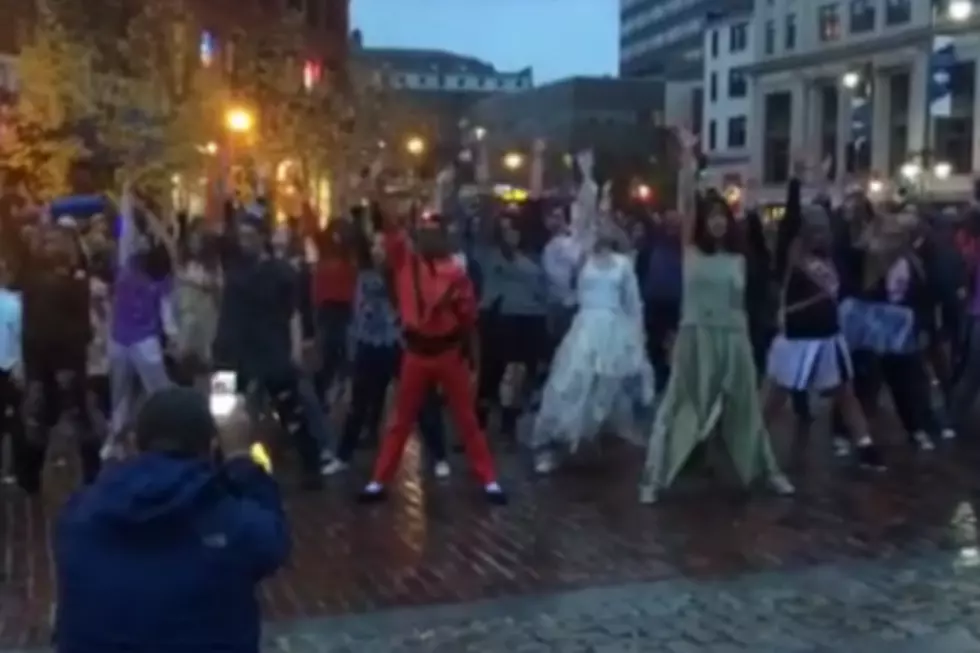 Zombies Expected to Plague Maine Tonight!
Facebook
For the 5th year, dancers from Avant Dance and Event Center will infect the Portland peninsula with awesome choreography, absolutely gruesome make-up and costumes.  When we get out work tonight, dozens of zombies will once again be bustin' out sick moves recreating Michael Jackson's historic 1983 video. It's the annual Thriller Throwdown back again to get us in the spirit of Halloween! The thrillah chillah flash mob strikes fear into the heart of Portland today at 5:30. In previous years, fear has been struck on Monument Square. This time the Thriller Throwdown is on Congress Square.
Last year it went on even though it was raining a bit. Check for a possible delay on the Avant Facebook page.